Stool supplier recommendation – The OA manufacturer from Taiwan
October 27,2021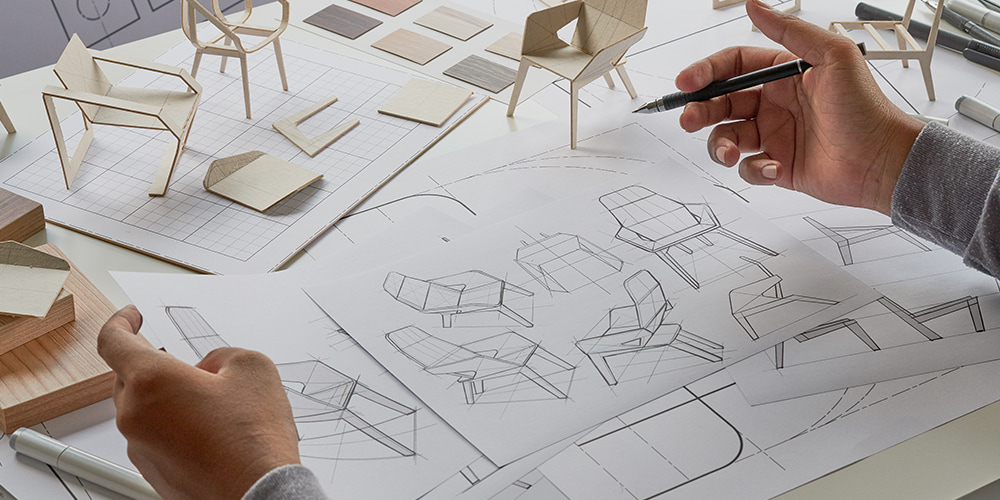 Are offices chairs placed only in the offices ? As current designs of office spaces are more diversified, many companies hope to give employees more cozy and comfortable working space. We have met many companies change part of office chairs in the office to rolling stools or saddle stools. In addition, not only bar stools are for bars, restaurants but start to be adopted by companies as rest areas of offices. Now we're going to introduce the common types of stools and provide key points for choosing a stool supplier with good quality.

What is stool ?
Stool is the smaller seat that comes with deft design and suitable to fit in various spaces. For example, bar stools in restaurants and bars ; saddle stools in offices, hospitals and clinics ; rolling stools in supermarkets, laboratories. These are common stool types made from stool supplier and please go on for more detailed introduction.

Bar Stool
Bar stool comes with high legs and cross bar between the middle of leg, which can have people's foot get full support. It is very suitable to place in the restaurants, bars or rest areas in the companies. For the whole aesthetic outlook, the round steel tube of leg uses smaller aperture, which is around 13 cm~22 cm with black painted or chromed process. Also, the base design should include stack function. It is very convenient for operators to make use of space effectively. Kanewell's bar stools all can be stackable (2~4 pcs). The most important thing when choosing a bar stool from stool supplier is you have to sit and check if legs are stable and not shaky. (It's often to see legs of some stools are not even)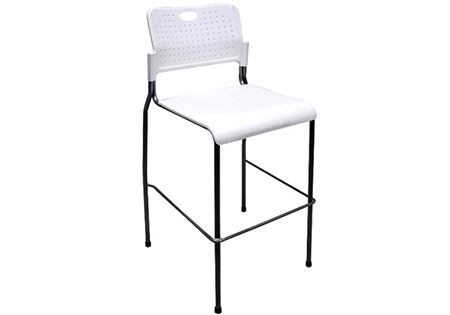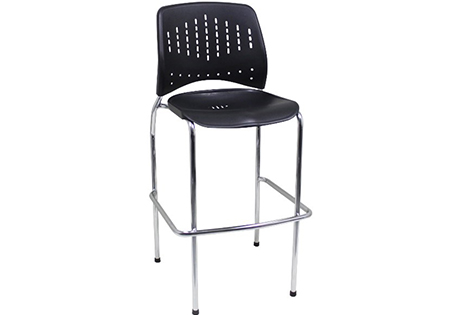 [Cafè Stack Chair 367CNP-1] (left)
[Cafè Stack Chair 398CNP-1] (right)

Saddle Stool
Saddle stool is an advanced stool, which can also be seen as office chairs. The inspiration of design comes from imitating the saddle, which places on the back of horse initially. To date, it is extensive to apply to OA field, hospitals, clinics, barber shops and laboratories. However not every stool supplier has ability to produce it. Due to its complexity of seat frame structure, the radian design of seat cushion and the use and adjustment of precision components of seat frame will affect comfortability. In view of this, choosing a well-known and experienced stool supplier might be a crucial key. Kanewell has turned to saddle stool for over ten years, and our saddle stool series in Europe & US market have steady growth.

The saddle stool has many advantages. Its outlook is similar to saddle and more ergonomic than traditional office chairs. It not only adjusts seat width, posture and height but provides mobility to workers needing to sit and move frequently. The most importantly, it helps us sit in an upright vertical position and the pelvis can be in its neutral upright position and have the spine support the upper body. This will prevent and rehabilitate back problems simultaneously.
【Extension Reading】What is Saddle Stool ? The new choice for ergonomics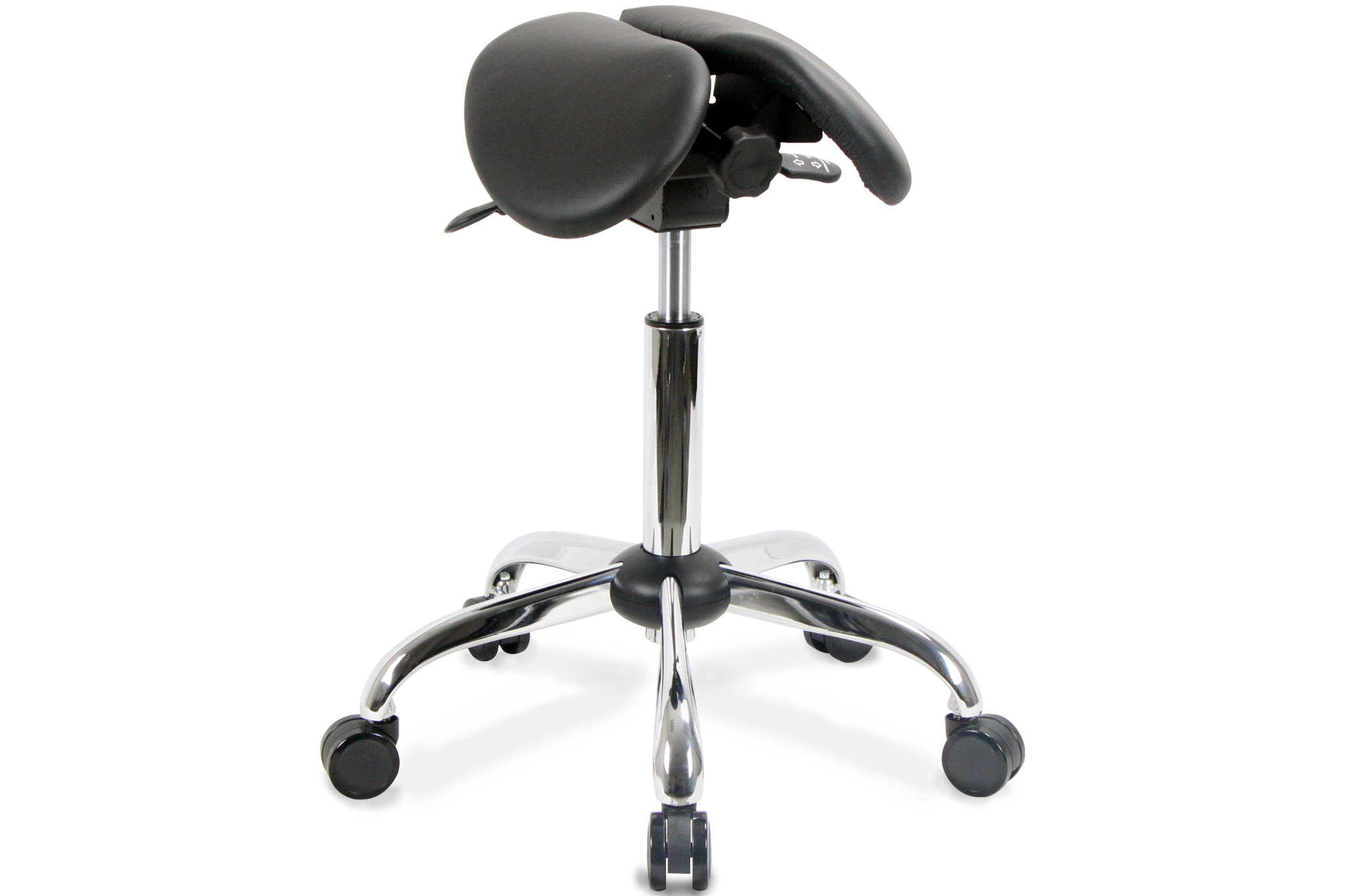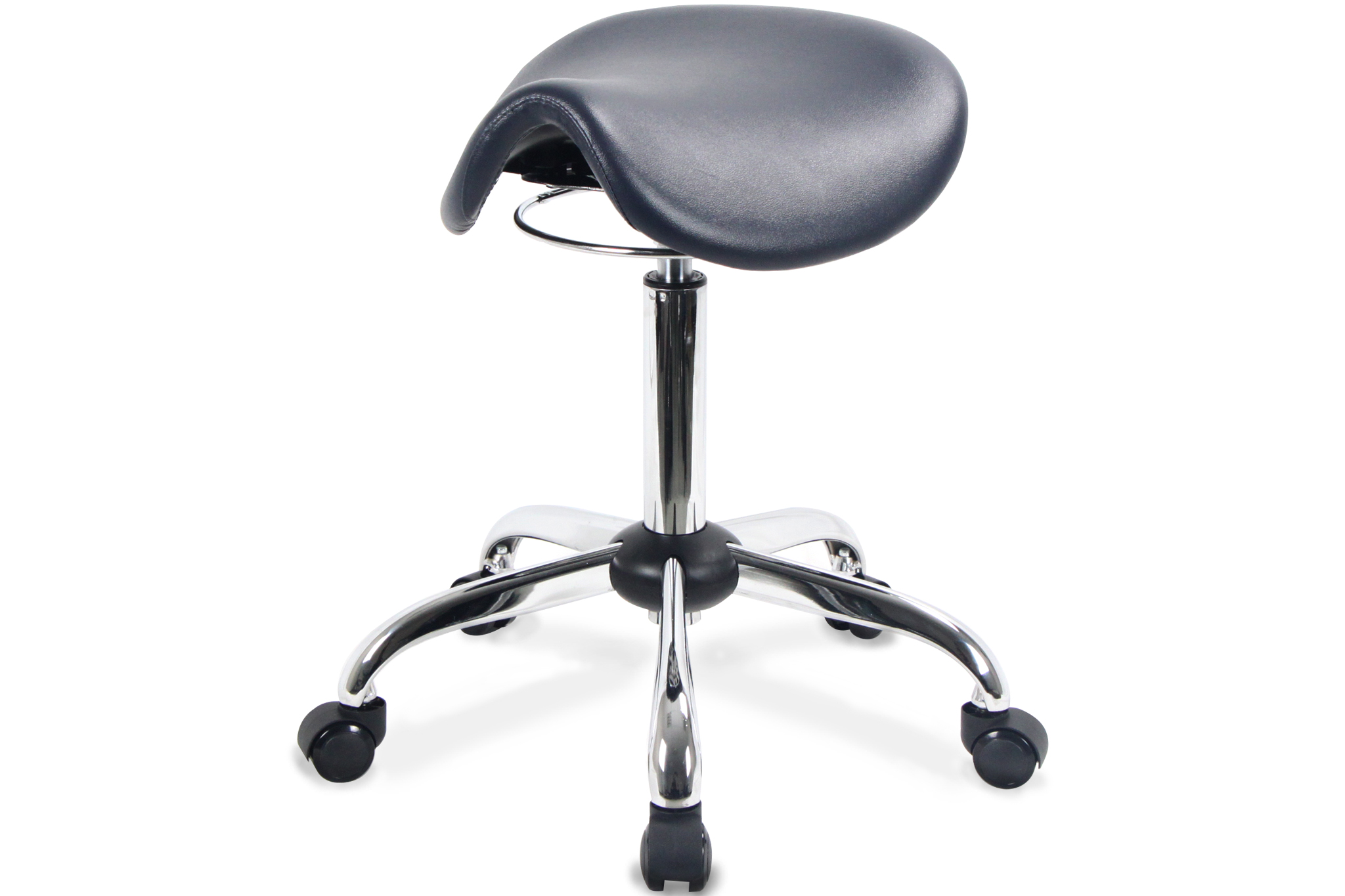 [Twin Saddle Stool 903SNL-2F] (left)
[Plastic Seat Frame Saddle Stool 905SNV-RM] (right)


Rolling Stool
As you can see it is the simplest stool type and the preliminary one for general stool suppliers. The advantages for this stool are its compact and light size with easier height adjustment and durable nylon casters, which is easy to move during work. This stool could be used in laboratories, hospitals & clinics (for patients to sit). Besides, considering it's mostly used in medical field, we adopt anti-microbial vinyl on seat & back cushion, which is easy to clean and more sanitary.


[Stool 902BTV-FM] (left)
[Stool 910BTV] (right)


What are the keys to choose a stool ?
Accessibility & Convenience
Whether bar stool, saddle stool or rolling stool or not, the first requirement is its compact size and mobility. It relates to further make use of working space. You can check from stool supplier if the weight of bar stool is light to move and have stack function ; the casters on saddle & rolling stool is moving smoothly.


Strong support on base & seat cushion
Besides taking care of good outlook, safety can't be also neglected. When choosing a bar stool from stool supplier, you should check the stability of legs and cross bar. If you feel shaky when sitting, the legs will be probably uneven and largely diminish weight capacity. As for the saddle stool and rolling stool, it would be better use mold foam. As this kind of seat is set to design for people needing to sit and move frequently during working. Having a mold foam seat can provide excellent elasticity, full bottom support and air permeability because of its high density & harness. What's better is the seat frame design of saddle stool can not only protect and supports spine, but effectively relieves spine pressure. It helps you sit in an upright vertical position and the pelvis can be in its neutral upright position and have the spine support the upper body.


The selection of seat fabrics
Durable mold foam needs to go with good texture fabrics for perfect seat cushion. Only for the best customer experience, Kanewell is a professional stool supplier, we select genuine buffalo leather and anti-microbial vinyl on our saddle stools and rolling stools at all costs. The merits of buffalo leather include wear resistant, durable, good air permeability and water proof ; anti-microbial vinyl is anti-bacterial and easy to clean, which is suitable for hospitals, clinics and laboratories.


Why choose Kanewell?
Sophisticated experience is our asset. Kanewell has dedicated to OA field for more than 30 years. Starting from initial design, selection of components & fabrics, production to assembly, Kanewell controls all procedures and takes full quality into account. We are ISO9001 certified manufacturer and all of our products pass BIFMA test. Looking for a stool supplier with comprehensive guarantees and services? The choice is clear!
【Extension Reading】How to choose an office chair manufacturer ?



Conclusion
From bar stool, saddle stool to rolling stool, Kanewell always put in customers' position and design a variety of stools to meet requests of different spaces. If you want to know more detailed information and look for an experienced stool supplier, please don't hesitate to contact us !