Patent Armrest One-piece Saddle Stool 900SAV-2F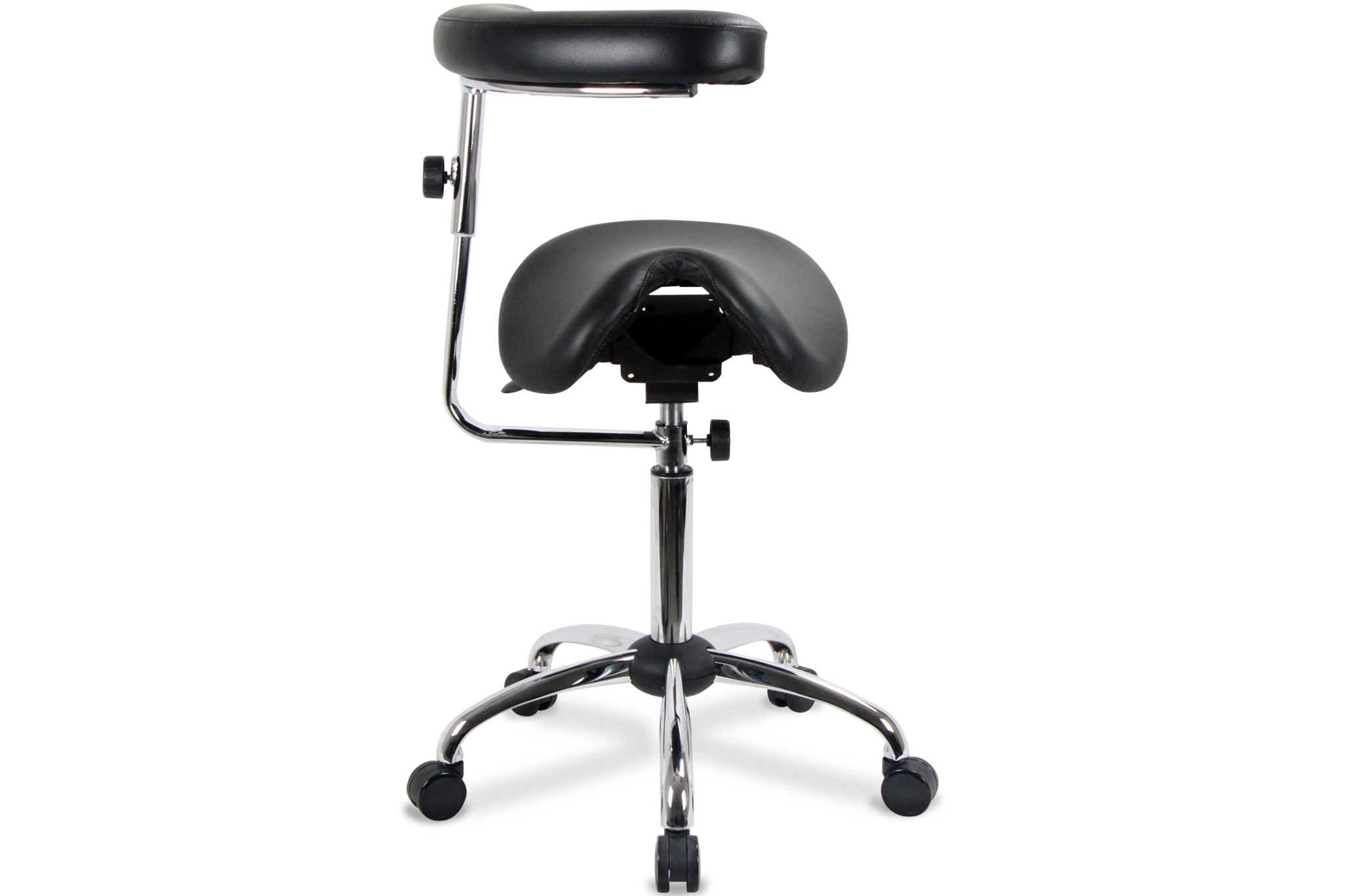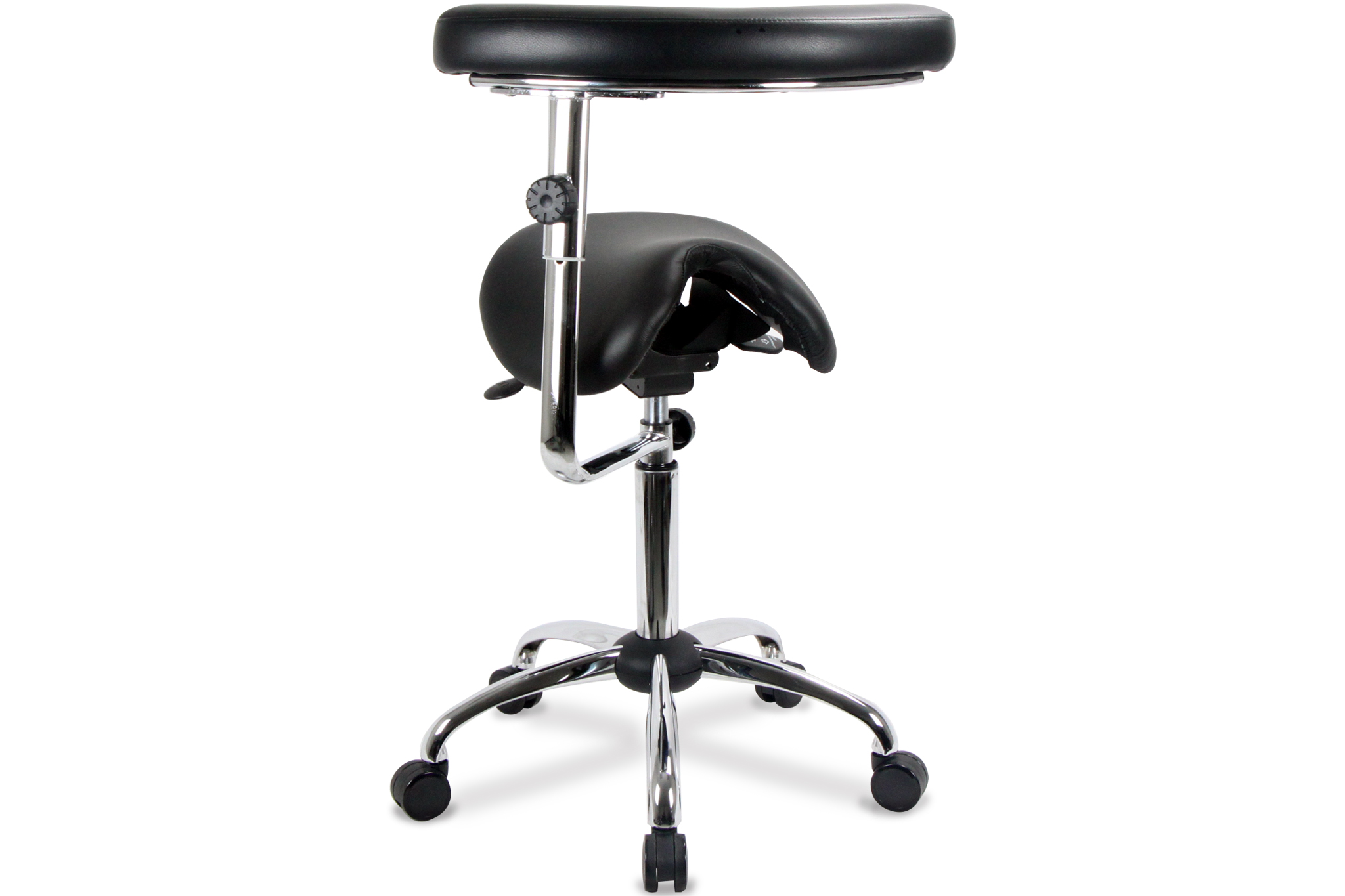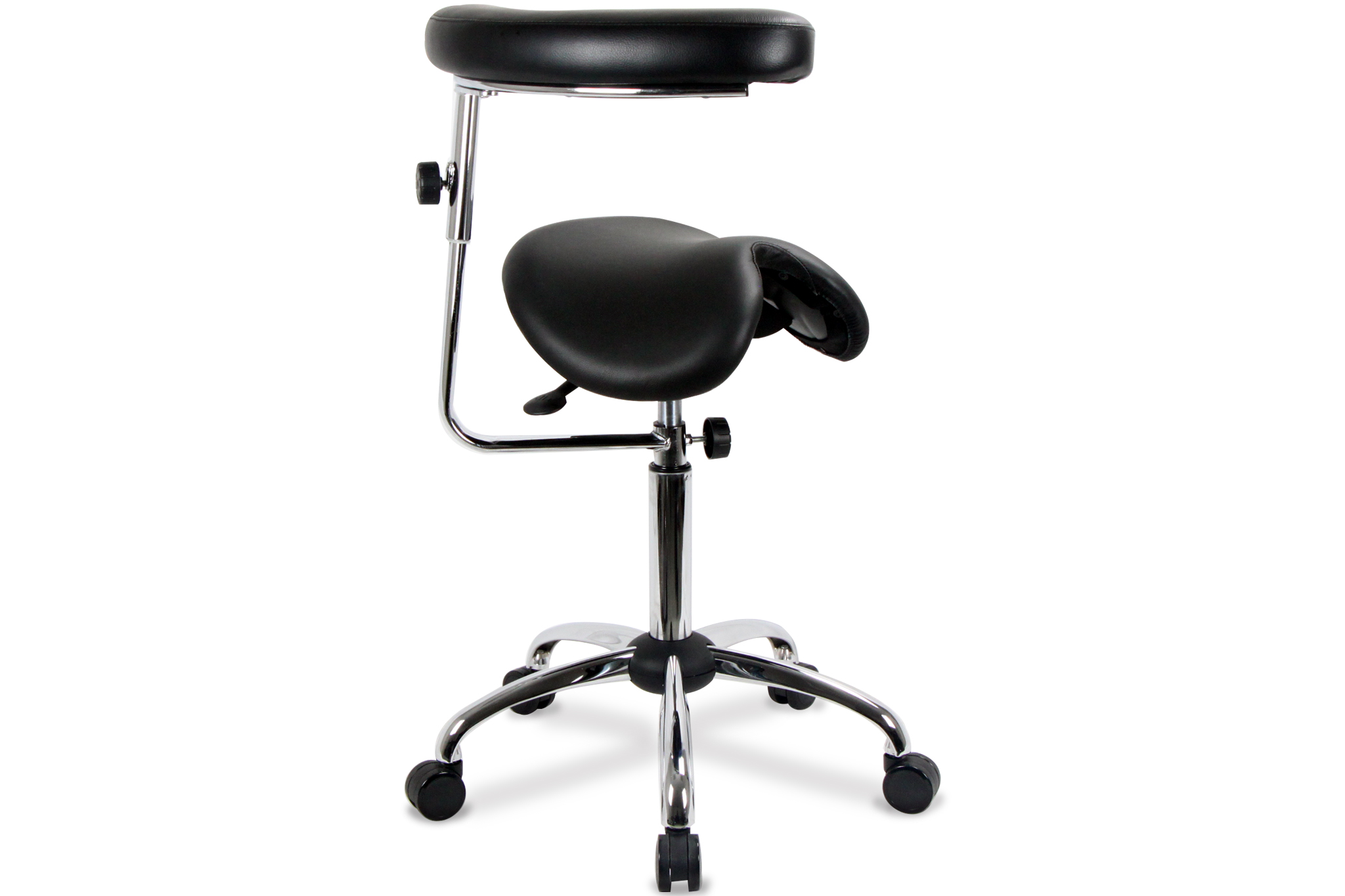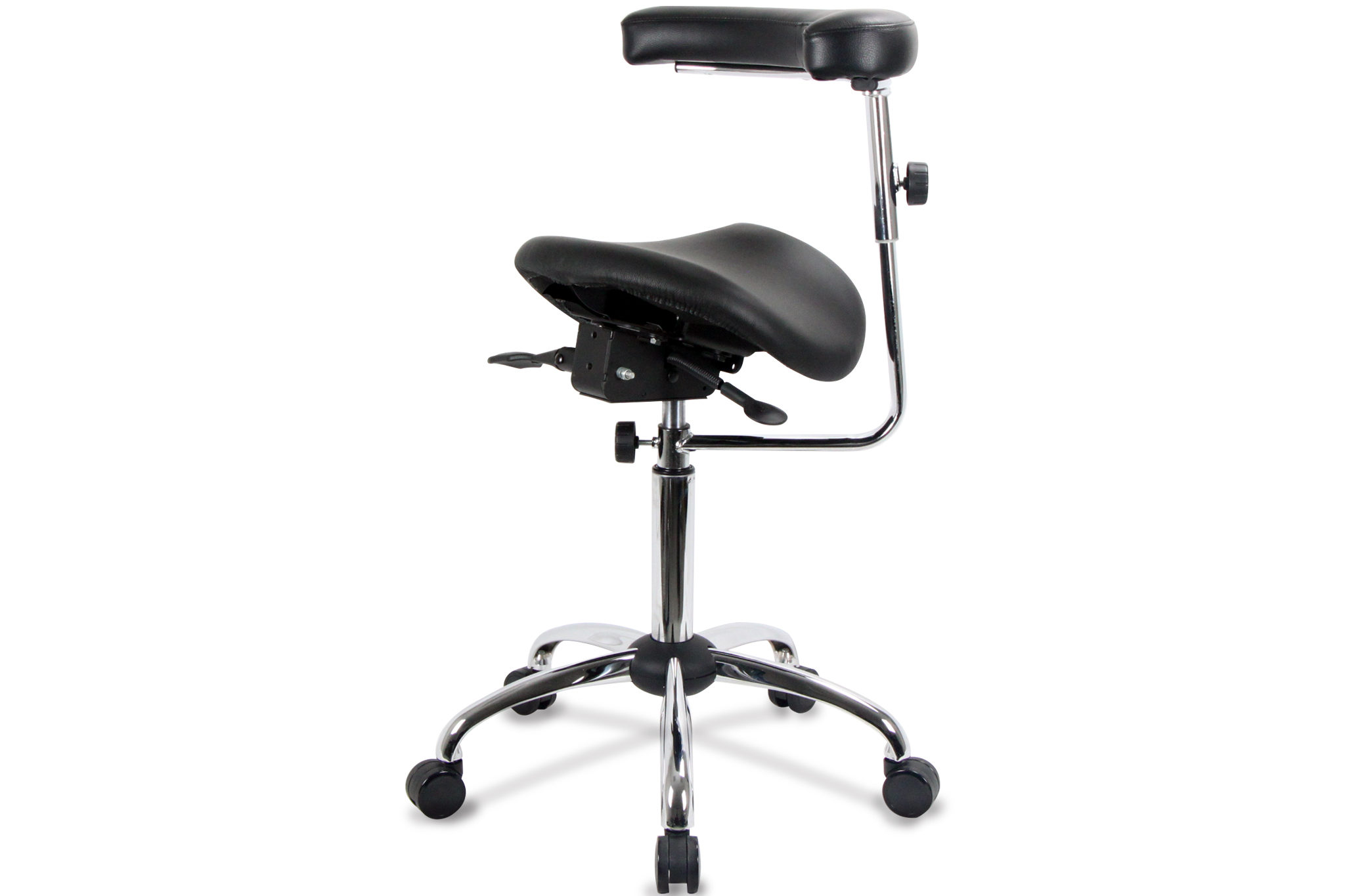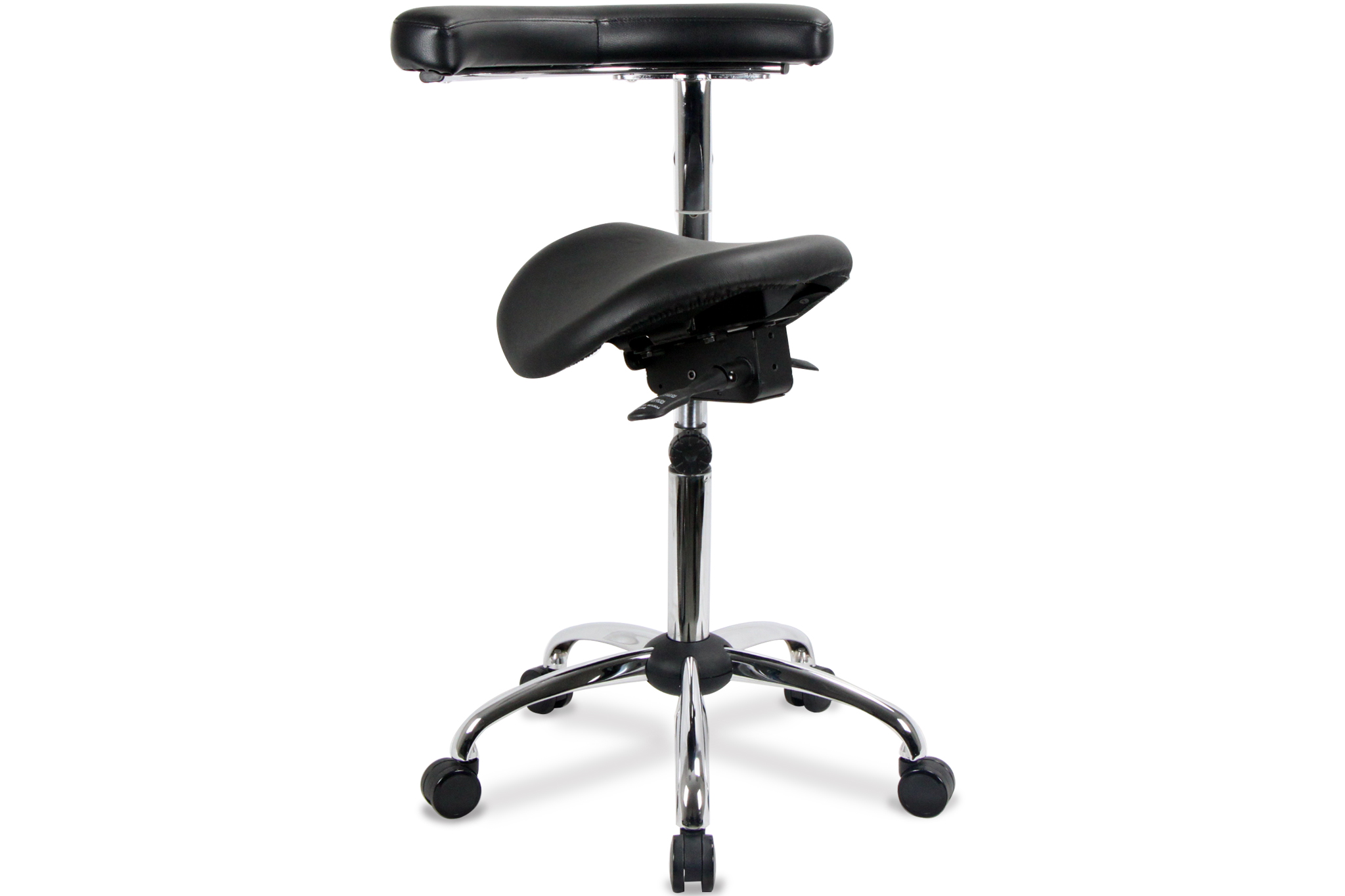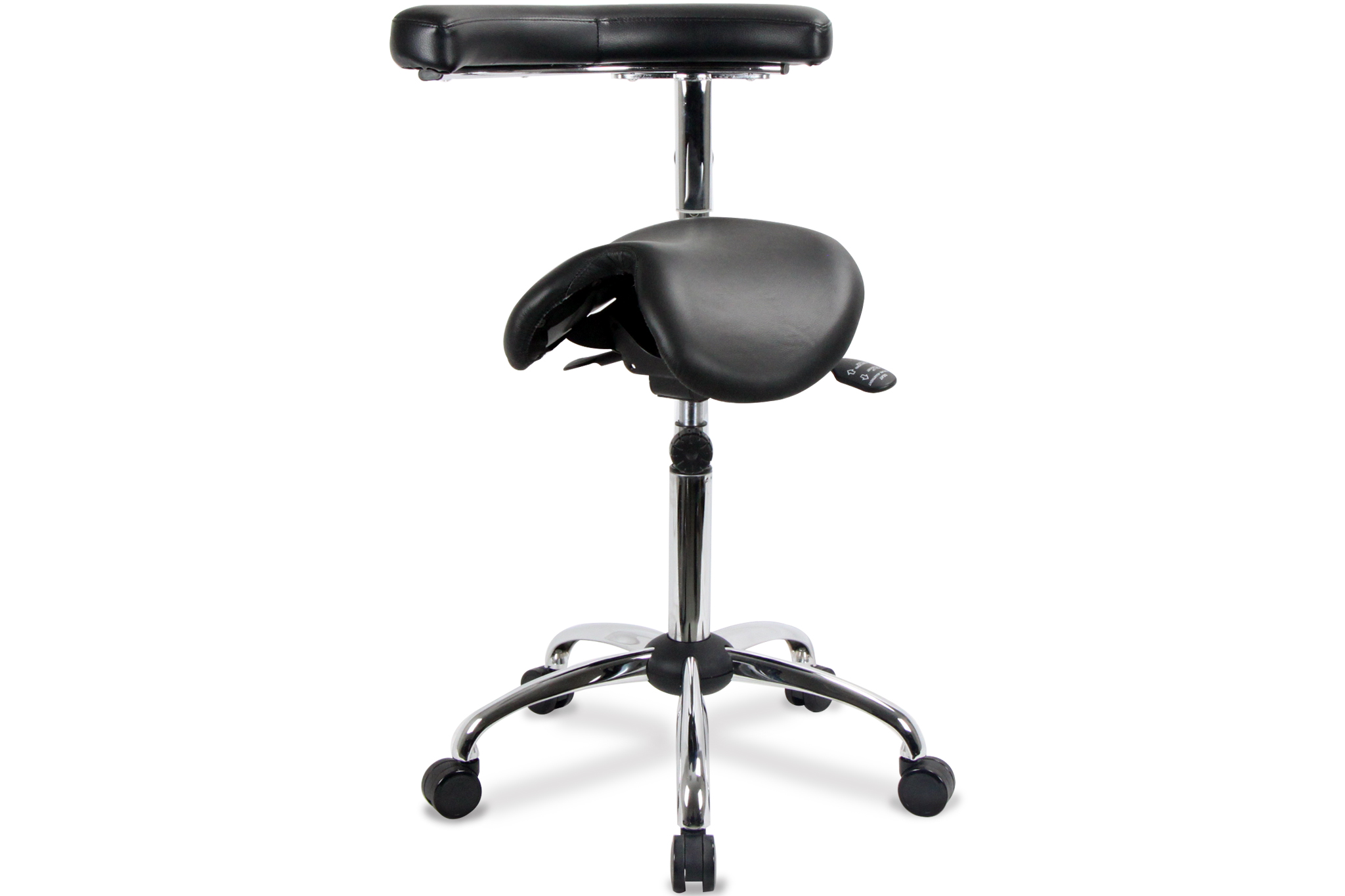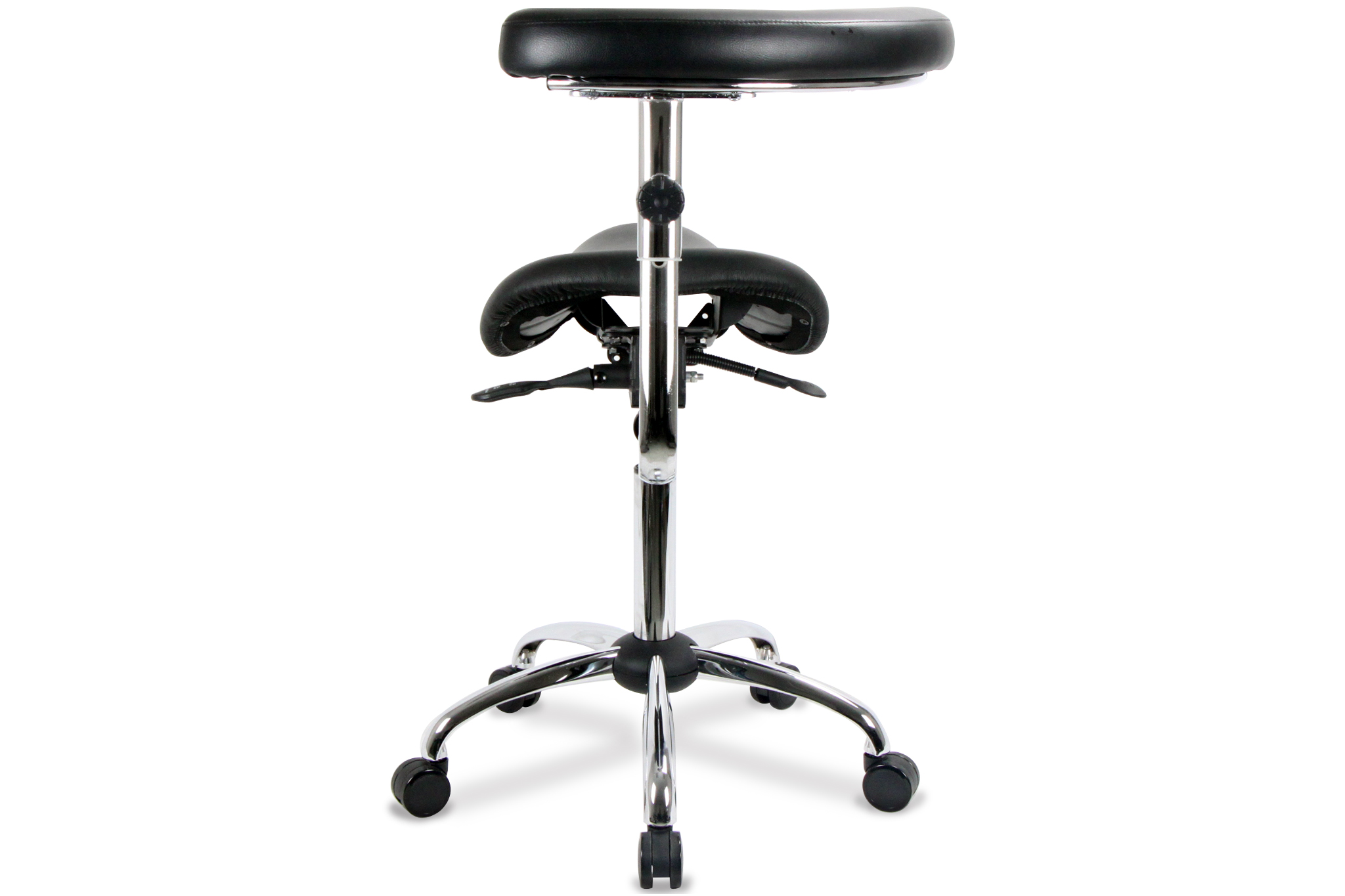 Patent Armrest One-piece Saddle Stool 900SAV-2F
Patent Saddle Series-Heavy, multi-balanced seat width adjustable with armrest - Rated for 300 LBS
By experiencing unique adjustment on sitting position and effectively relieving spinal stress, Kanewell saddle stool series let you get an extra boost for work all day!
Keeps spine properly aligned and stimulate concentration of core muscles
Support pelvis at right position after working in frequent standing
Innovative 360° rotatable arm for facilitating convenience to the users ; The arm topness is inter-changeable for right / left / center screw pitch location ; The arm height is adjustable as well
Sturdy steel seat frame with soft, thick molded foam seating with anti-microbial vinyl
The elegant piece of simple saddle stool boasts adjustable seat width and sitting angle
Extensive usages for any work area like offices, hospitals, laboratories, elevated counters, high desk, work station, etc.
Product Description
Armrest saddle stool 900SAV-2F uses a sturdy steel seat frame with a soft and thick molded foam seat, which not only protects and supports your spine, but also effectively relieves spine pressure. It helps you sit in an upright vertical position and the pelvis can be in its neutral upright position and have the spine support the upper body. This will prevent and rehabilitate back problems simultaneously.

Our exclusive innovative design, the arm can be rotated at 360°, giving you every position you want to be. The fabric material of seat is made of anti-microbial vinyl. There're 5 basic colors : Teal/Wine/Navy/Charcoal /Black. Besides vinyl, we do provide black genuine leather as well.

All in all, it is very suitable for workers who need to be sedentary or move frequently in any work areas such as offices, hospitals, laboratories, overhead counters, dental clinics, high tables, workstations, etc.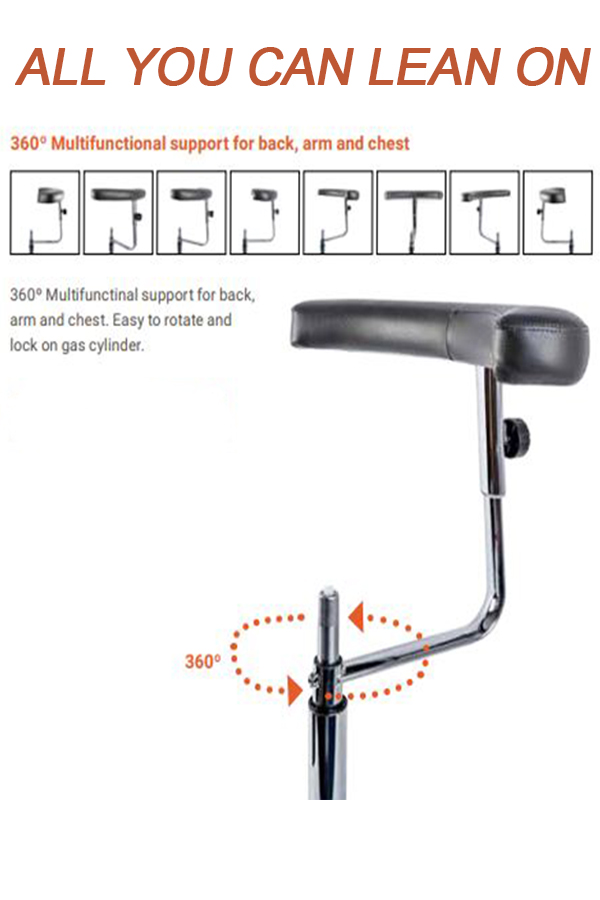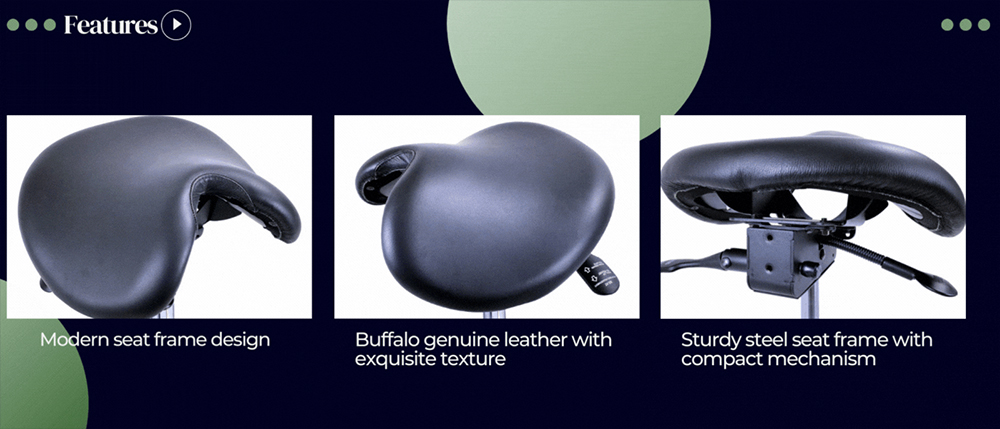 Specifications
| Seat | W19" x D13.5" |
| --- | --- |
| Seat Width | 21" |
| Seat Height | 23.5" to 31" |
| Rotatable Arm | W80 mm x H60 mm |
| Seat Foam Density | 57±5 kg/m³ (High) |
| Package | 3.3 cu.ft. |
| Capacity | 300 LBS |
| Certificate | BIFMA/EN_1335 |