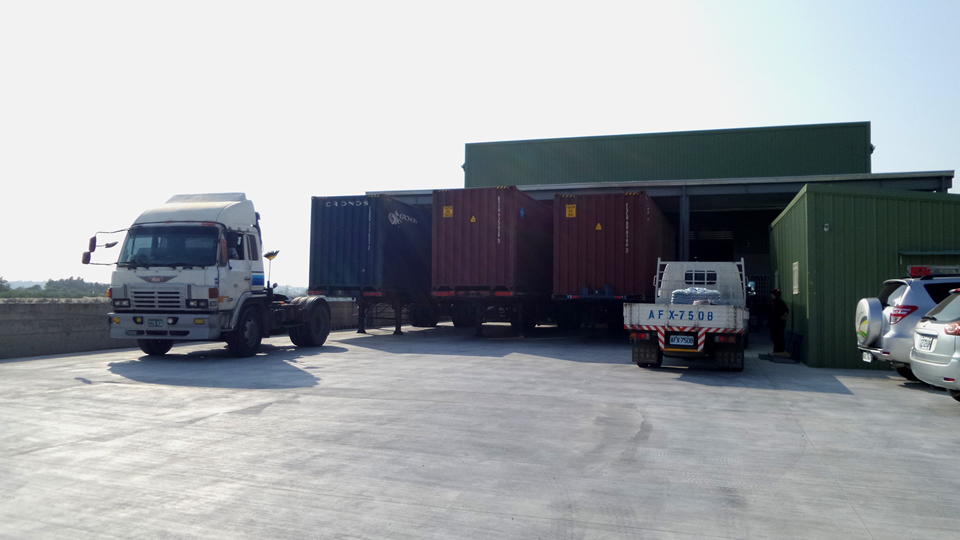 Experienced Office Chair Manufacturer In Taiwan
We know what you care
Founded in 1988, Kanewell has specialized in making a wide range of furniture, mainly OA chairs, big & tall chairs, saddle chairs, stack chairs, bar stools, classroom seating and public-area seating etc for over 30 years.

Starting from a trading company, Kanewell gradually grows into a manufacturer that owns a new chair factory over 3000 square meter and dedicates to providing high quality, innovative design products to our clients all the time. Our founder considers that chairs are everyday essentials for people, so it really matters how people sit more healthily and comfortably. In view of this, that's why we see ''It's not only a seat but the way how we live''as our company philosophy.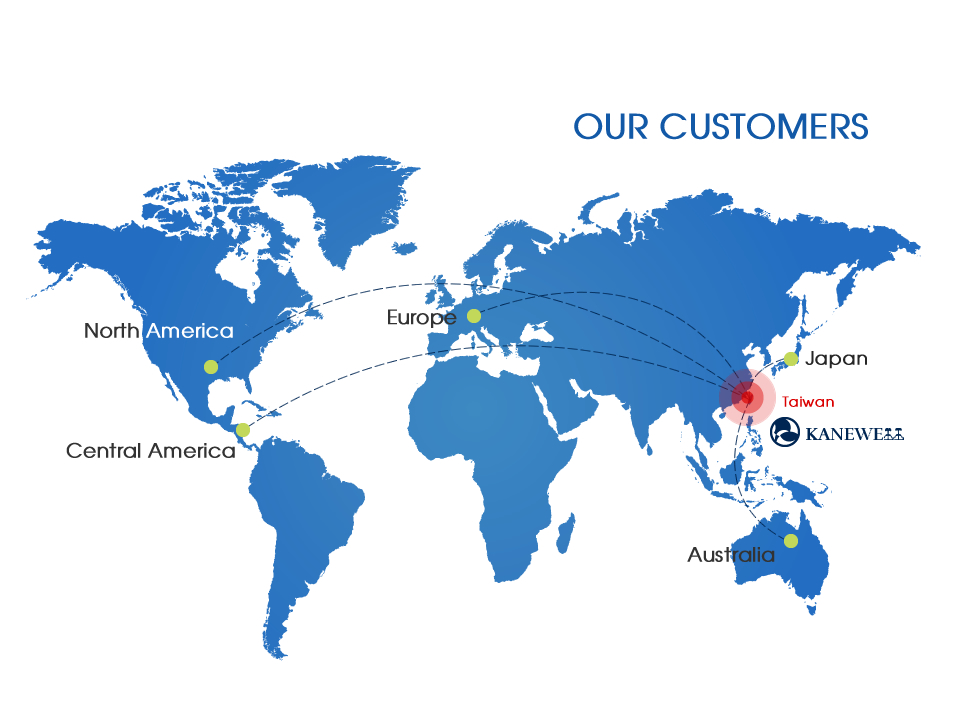 Believing high quality plus innovative design as our core competitive advantages and insisting on offering the best products at competitive prices and flexible services, we have gained solid reputation among worldwide customers.

Our products pass the requirements of updated standard of ANSI/BIFMA, EN1335, AZ standard via SGS test laboratory and twin saddle series are exclusively honored with licensed patent in USA, Germany, Japan & Taiwan. Also, all the materials from our products meet worldwide environmental regulation- to let our customers sit safely is what we value as well.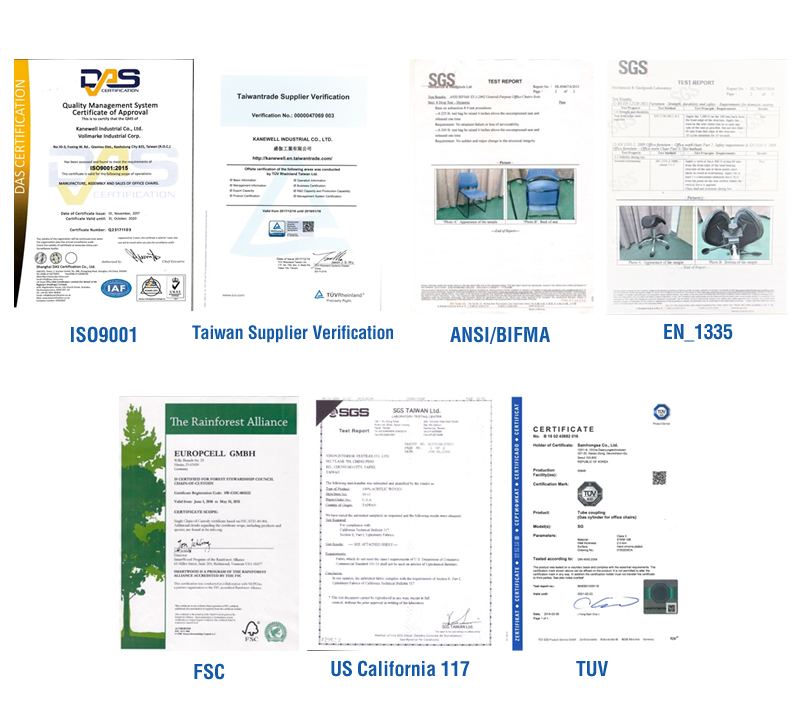 Certification & Patent
You deserve to sit without worry. We are certified with ISO 9001 to ensure superior quality products to end users. All of our products pass ANSI/BIFMA , EN_1335 standard via SGS test. Materials we use meet inspection standard and environmental protection.
Factory Area : 12,000 square feet
Production capacity : 10,000 pcs / month
Our works :
R&D design / Total quality management / Material procuring / Cushions producing /
Metal processing / Plating, painting & coating / Plastic injection / Assembling / Labeling / Packaging