Recommended industrial office chair
November 09,2021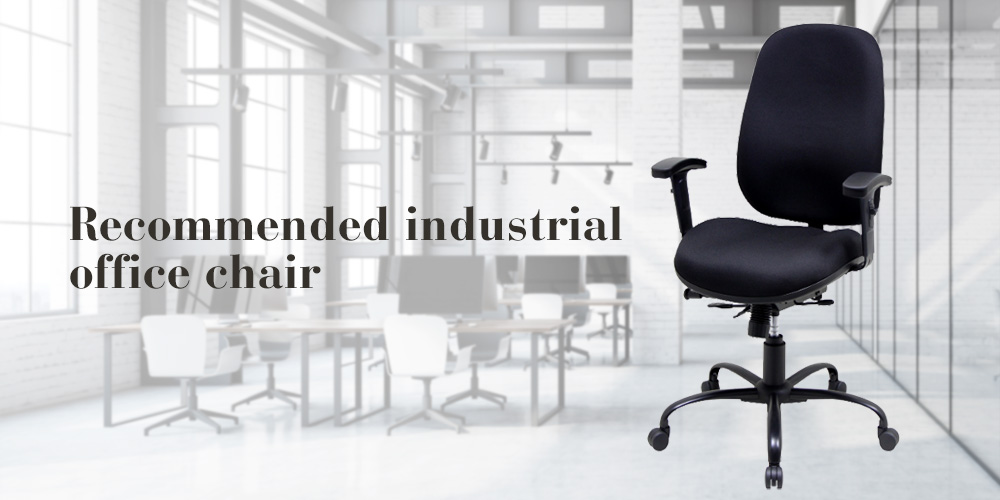 With the development of science and technology, the proportion of sitting time in our daily life is increasing, especially now that many office workers often sit for 8-10 hours, which inevitably leads to physical pains. This article will bring you the most popular types of office chairs and how to choose an industrial office chair that suits you and improve your work efficiency. Choosing the right office chair can alleviate the soreness caused by prolonged sitting!

How to build up the office with industrial style ?
Industrial design elements originated in Europe. The pursuit of simple style emphasizes the mix and match of various materials. The design is to retain the original metal color, welding points or material structure which is naturally exposed. It is often used in style stores, residences, and offices, and has evolved to the present. Industrial style is the mainstream in today's office decoration. In fact, starting from the adjustment of some office tables and chairs, you can easily create an industrial style space, which is also one of the cost-effective ways to ornament the office.

Features of Industrial office chair
Most of the elements in the industrial style office will use simple materials with original texture. When choosing an industrial office chair, you can first select it with simple and generous lines and colors. Even if the color naturally consumed after use does not damage the original texture. Old feeling after use relatively enhances the unique vision of the industrial style.

4 tips for choosing an office chair

Backrest with good support
The back design of the office chair should not only naturally conform to your body curve but have good adjustability. In other words, having a office chair coming with adjustable back function is very important. Not only adjustable back angle/height but also lower lumbar support, a good office chair allows you to work comfortably and reduce the discomfort caused by prolonged sitting. Whether you straighten up waist or slightly recline, an excellent backrest should effectively bear the pressure that back and waist bring and alleviate stiff muscles in a timely manner.

Seat cushion design needs to be fit for yourself
We recommend that you choose an industrial office chair with a certain gap between the edge of the cushion and the rear of knee joint. This gap is about 2~3 fingers wide. If the seat cushion is too long or too big, your kneepit will be touched against the seat cushion, causing poor blood circulation, foot numbness and discomfort while prolonged sitting. Likewise, office chair with smaller seat cushion will not provide enough support for your thighs and buttock. The most important thing is to differentiate the types of internal foam.In general there're three kinds of foam to apply to the OA seat & back cushion in the market.

1.Eco-foam
It is made by the scrap foam recycled from cutting process, combining it with special process with various density and hardness.





2. General foam
It can be cut to fit the seat or backrest shape with basic density and hardness.Also, its density, hardness, tear strength, tensile strength, elongation and resilience can be easily adjusted and customized.





3. Molded foam
It is formed on the basis of chair design with high density and harness and provides excellent elasticity, support and air permeability.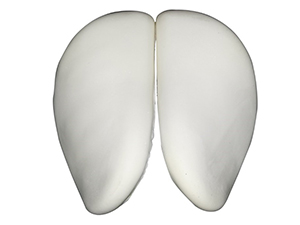 (Kanewell saddle stool 901 series molded foam)
Durability: 3 > 2 > 1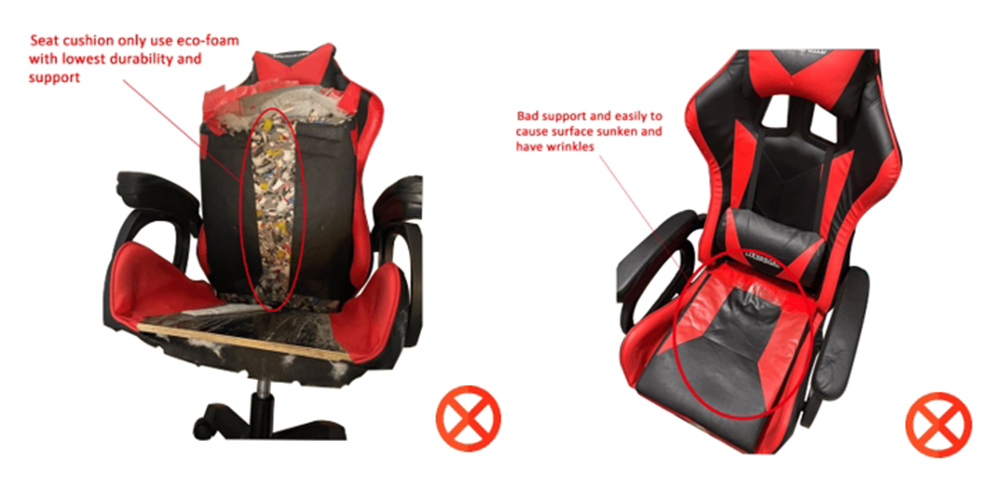 Some suppliers may fill in eco-foam only on seat/back cushion to save cost, however it will lead to low reliability to the whole chair and harm the body indirectly. Filling in eco-foam only as seat/back cushion can't provide ample support and comfort persistently for buttock and thighs.
In view of this, we suggest that you can check with staff about the foam type and sit to test when buying a chair. Kanewell sees customers' experience as a top priority, all of our chairs are adopted with molded foam or general foam in strengthened density.


Adjustable seat posture and height
The ideal sitting posture is the thighs are parallel to the ground and the knees are bent at about 90° to let feet naturally step on the ground. This is the most ideal height. It can not only increase the stability of the body, but also protect your spine. Although workers in an office have different figures, they use the same size office chair mostly. If the office chair comes with synchronized mechanism, it will be very helpful. Synchronized mechanism contains tilt function (forward/backward), pneumatic seat height and back angle/height adjustment or further install slider to have desired seat depth. Kanewell always focus on these details and continuously optimize customer experience. Our industrial office chairs can do it. Workers will have the most proper sitting posture by flexibly using synchronized mechanism.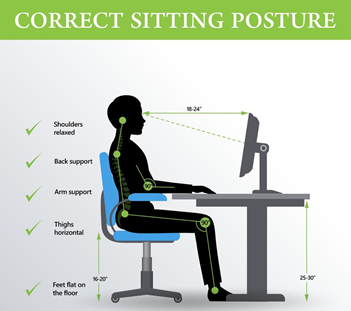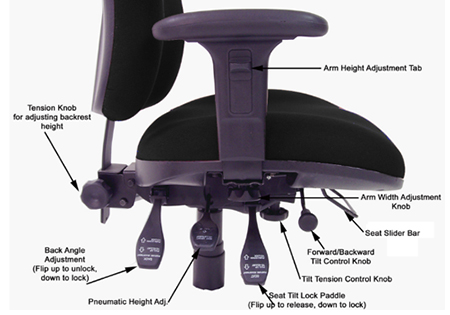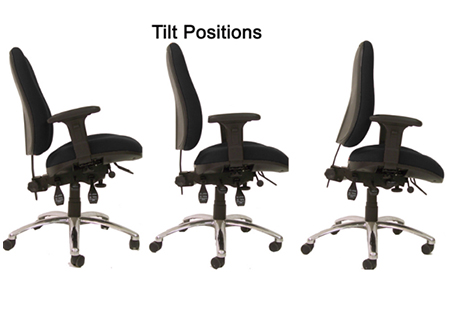 Kanewell big & tall series- 591TAF Seat Mechanism Function [Want to know more ?]

Pass security certification
You deserve to sit without worry. Our products all pass SGS certification with USA BIFMA test. This test includes strength, durability and safety inspection, which has iconic meaning in worldwide OA field. Kanewell owns these advantages of 4 tips. Bringing chairs with aesthetic outlook, comfort, durability and safety to you is the goal we keep pursuing hard.
4 types of industrial office chairs
Executive Mesh Chair
Mesh chairs are extremely common office chair now. It often comes with simple black color, which exactly matches office with industrial style. It is mainly featured with flexible and breathable mesh fabric in back frame and headrest, which can effectively relieve your back and head and decrease sultry feeling after prolonged sitting. In addition, it also comes with lumbar support to adjust the height and adjustable ratchet back (5 position), which thoughtfully gives workers the desired position. Regarding the seat cushion, we adopt molded foam to provide excellent durability and exquisite soft fabric that is stain-proof and easy to clean. When buying an mesh chair, we recommend that you should test if mesh fabric can provide you sufficient resistibility. If the tension is too low to provide enough back support, it will be a failed mesh chair.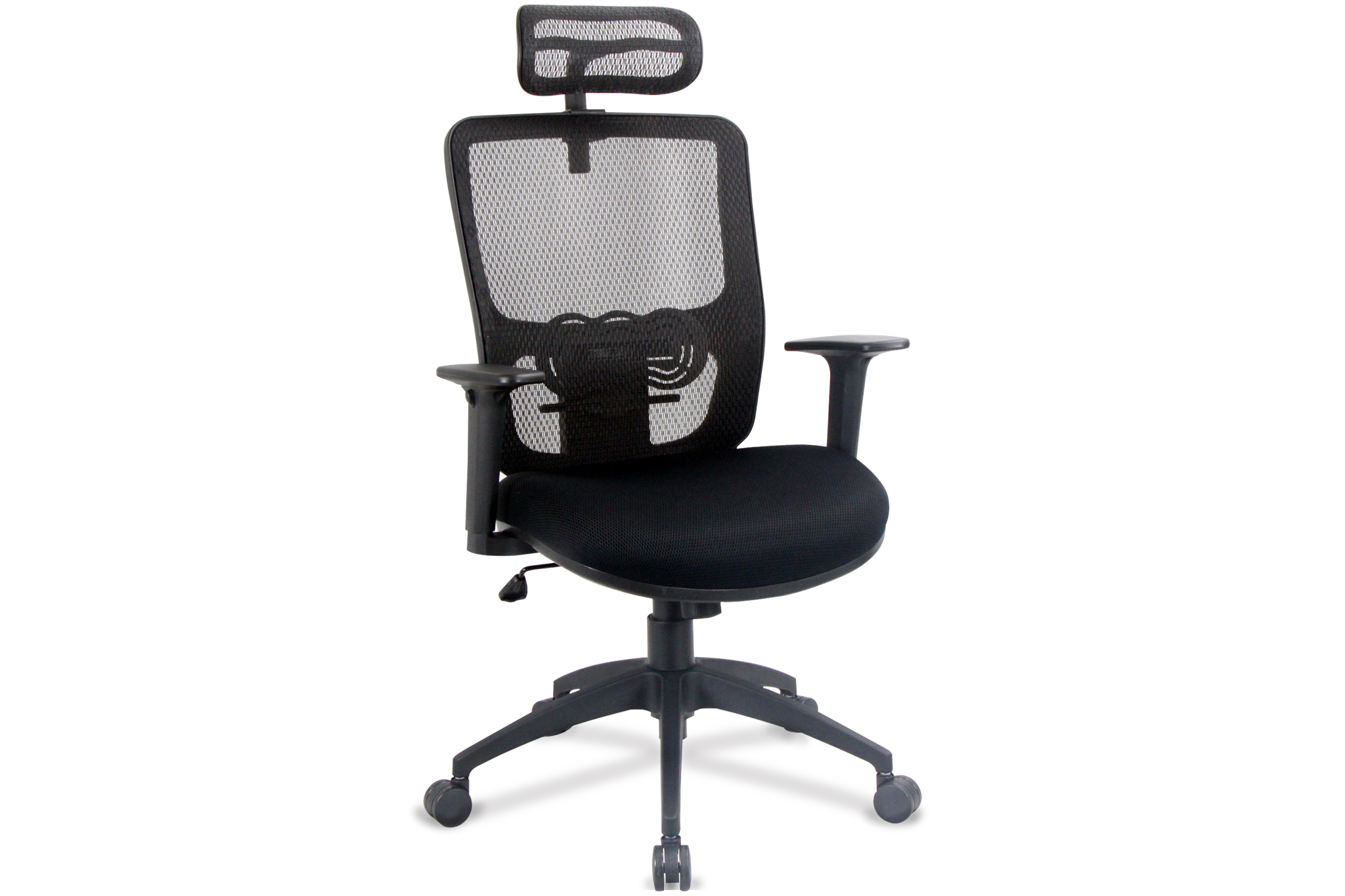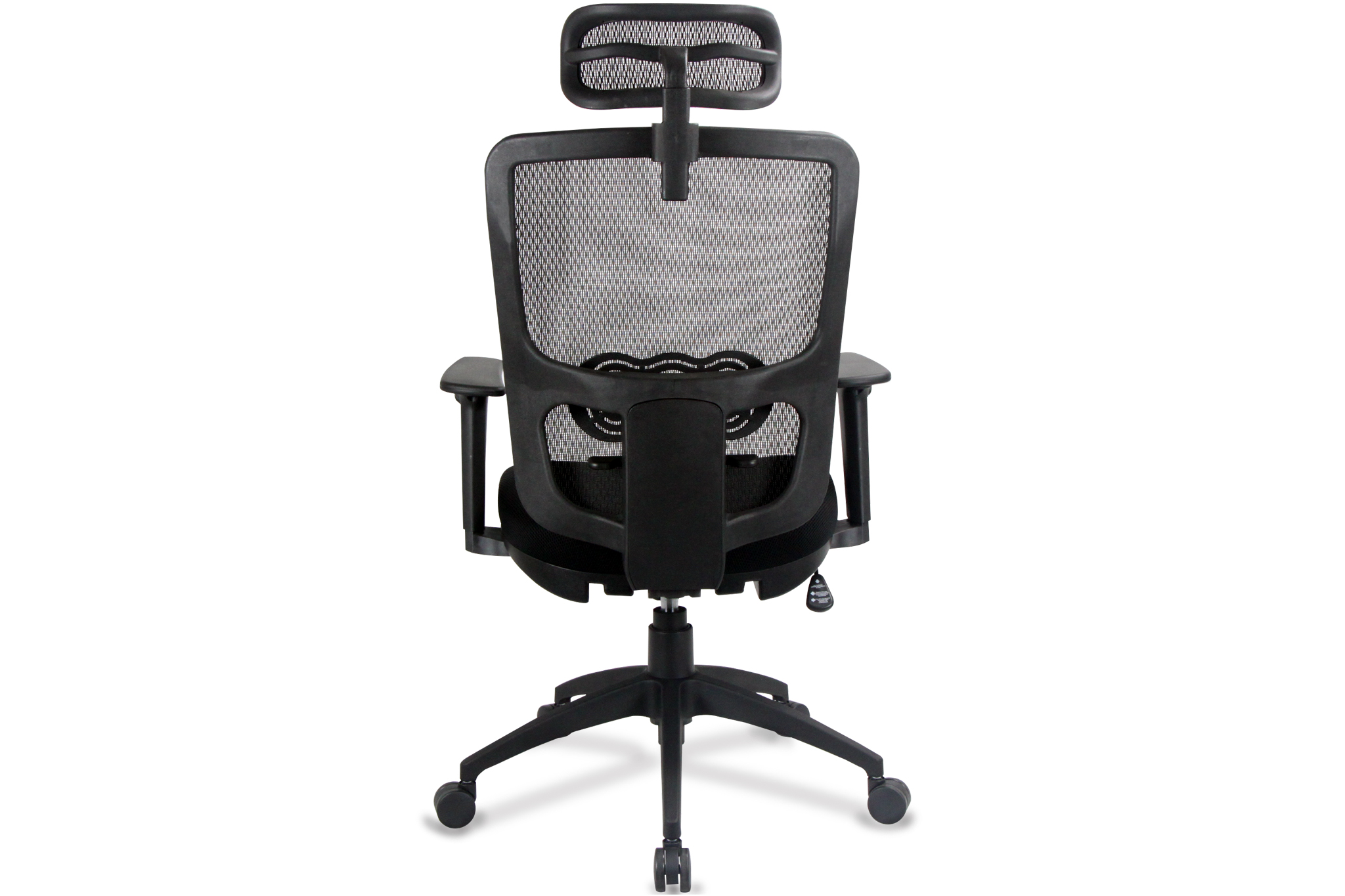 [Headrest Executive Mesh 171HAM]
Executive mesh chair / Big and tall office chair
Big & tall series is specially aimed at big size workers or executive managers up to 400 LBS capacity for 24/7. As big sized people need more protection, we adopt molded foam on seat and back cushion to provide comprehensive support for back, waist and buttock. With considerate design for high back & big mesh back frame, big sized workers can recline it without any worries. Like 247TAV, this industrial office chair extra include synchronized heavy mechanism for multiple functions ( forward/backward tilt, lock, pneumatic seat height and back angle/height adjustment), seat slider to easily adjust seat depth and molded foam on seat / back cushion. Multiple exposed levers and aesthetic aluminum base are perfectly integrated into the industrial atmosphere.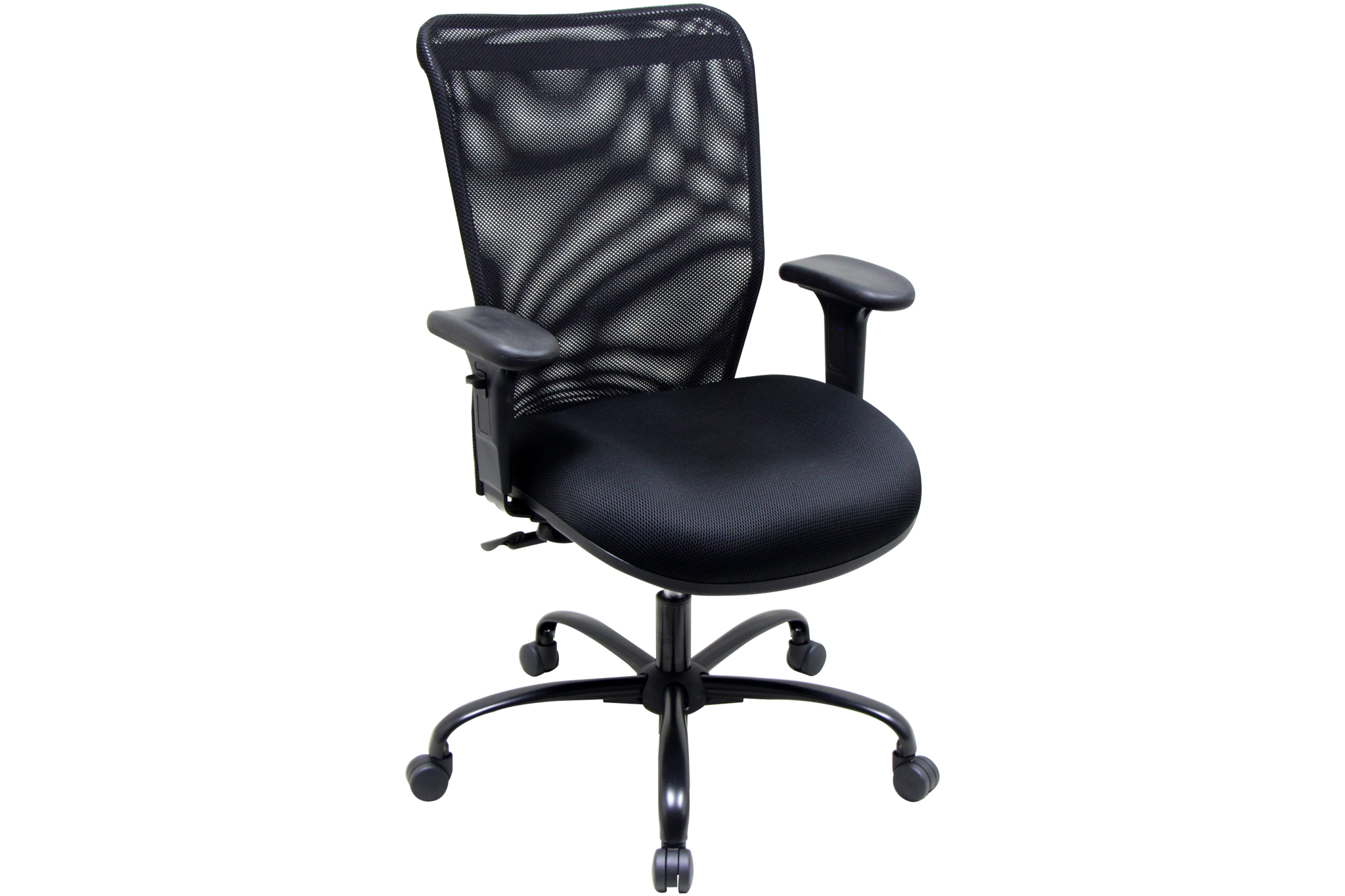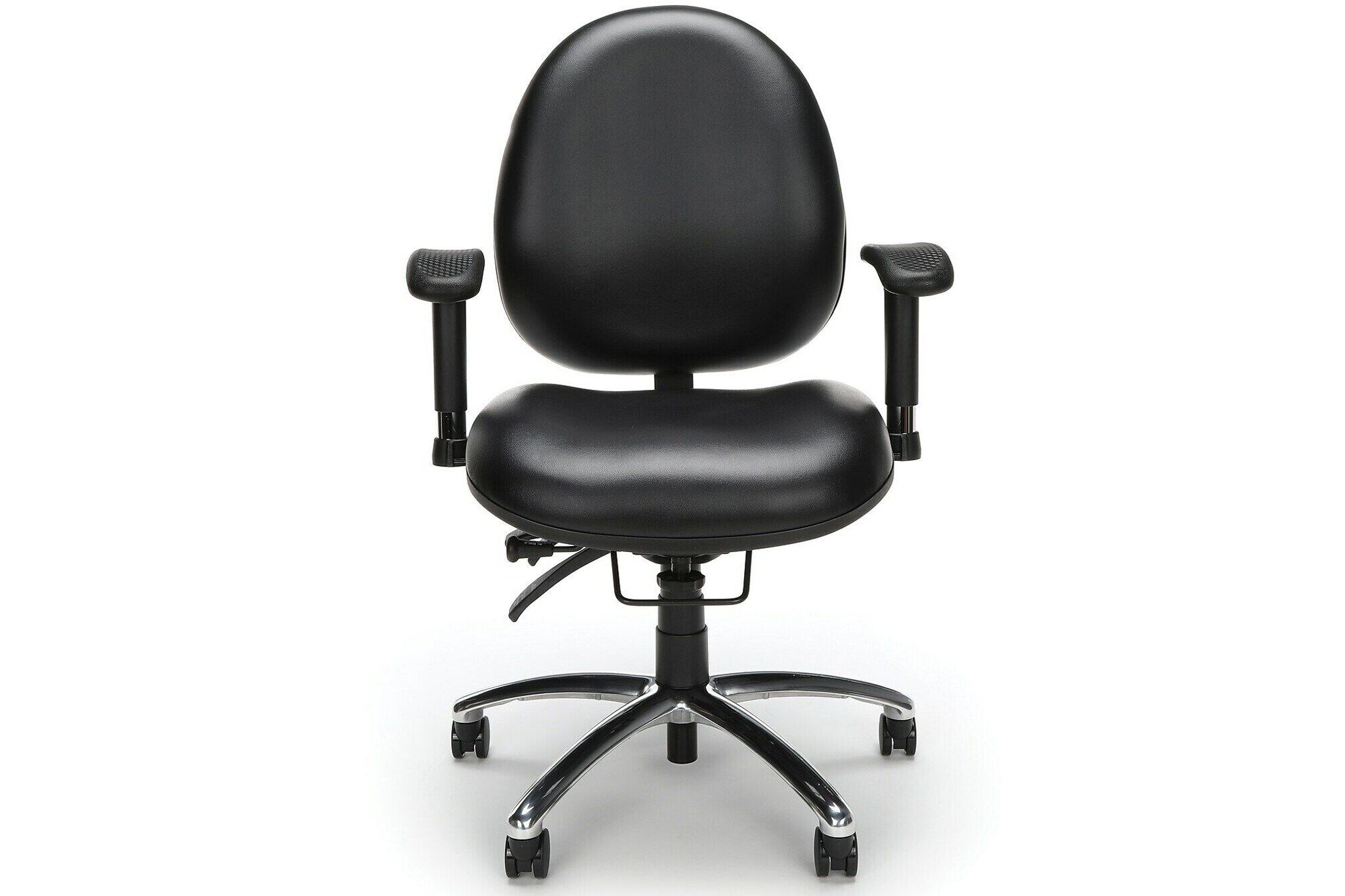 [Headrest Executive Mesh 607MAM] (left)
[Big & tall 247TAV] (right)
Computer Chair
Computer chair is also one of the common types in office and home, featuring with high back and built-in lumbar support basically. Likewise, a good computer chair should be multifunctional. For example, our 257HAF features with synchronized mechanism ( seat height, lock, forward tilt, back angle adjustment) and 5 position ratchet back to adjust height and adjustable headrest. It also includes molded foam on seat & back cushion and 7 position adjustable armrest. This versatile chair can provide you comprehensive support while working or playing games at home. The stylish appearance is applicable to any offices with different styles.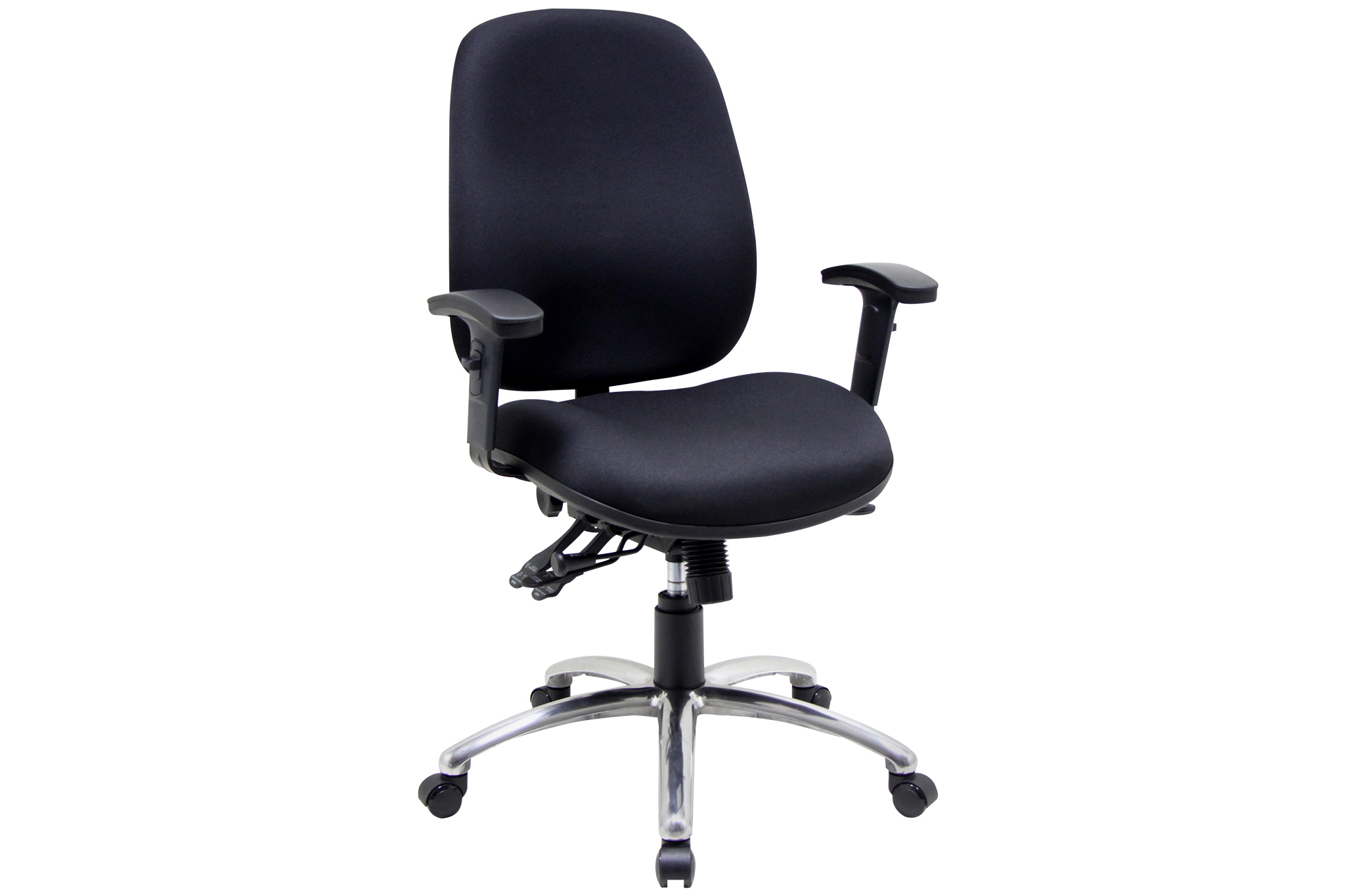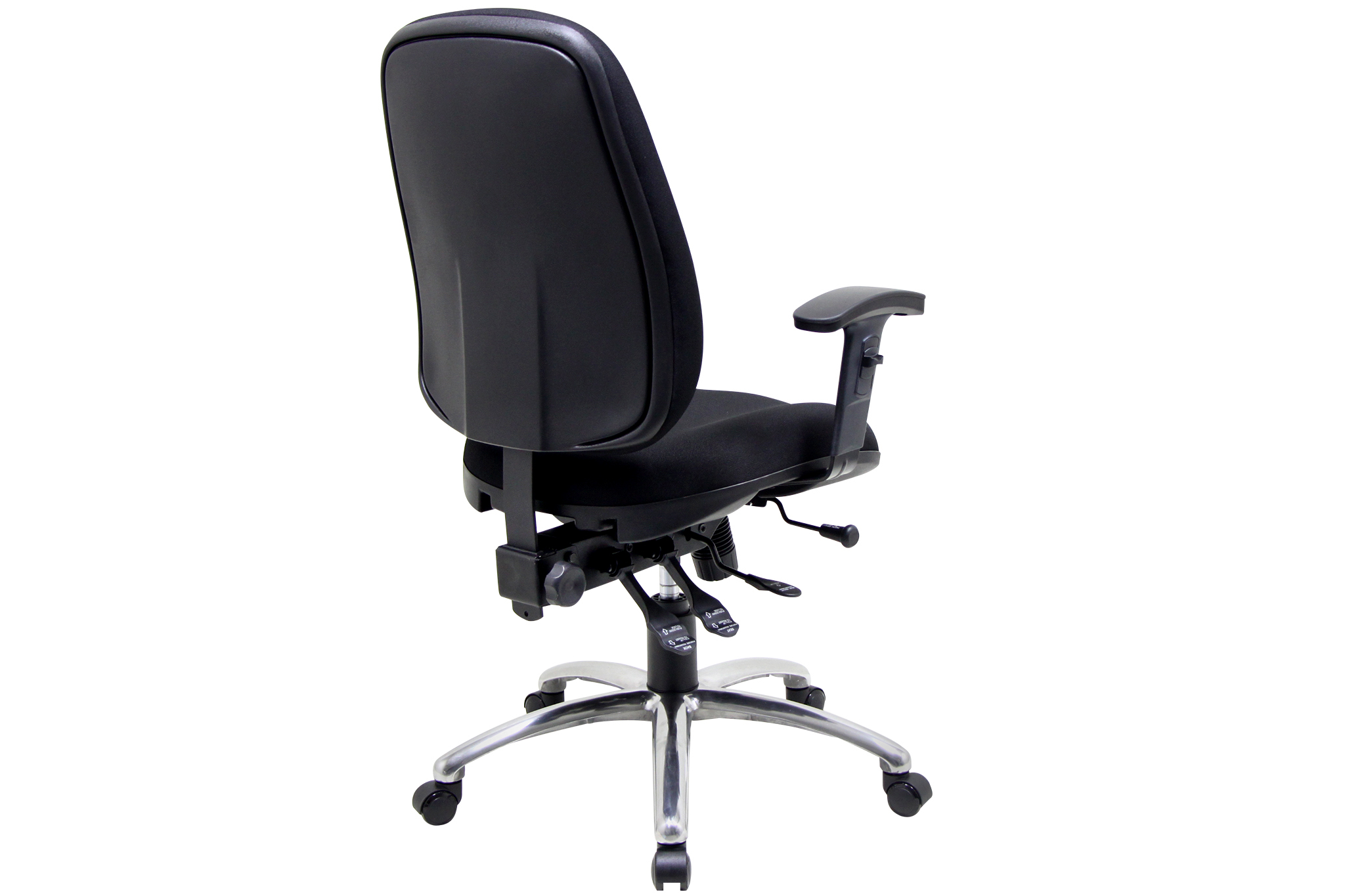 [Computer / Task Chair 595MAF]
Task Chair
Task chairs usually come with simple design and easy function. (seat height is basic function). Its merit is compact size, which is easy to move. Like 398TAV-2, this industrial office chair stylish & simple appearance is attractive, 7 position adjustable arm provides convenience, aesthetic steel base with black powder adds more industrial atmosphere !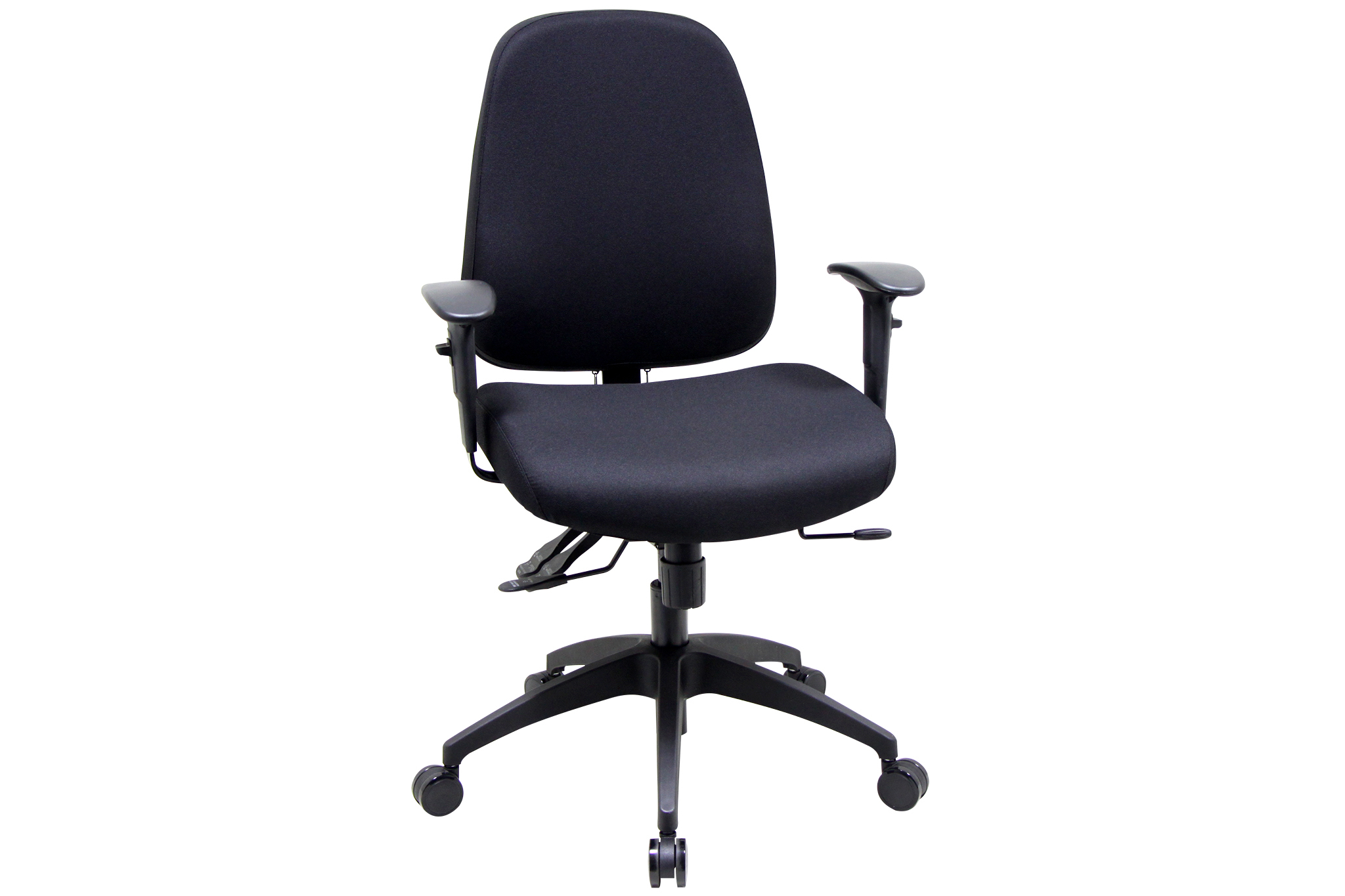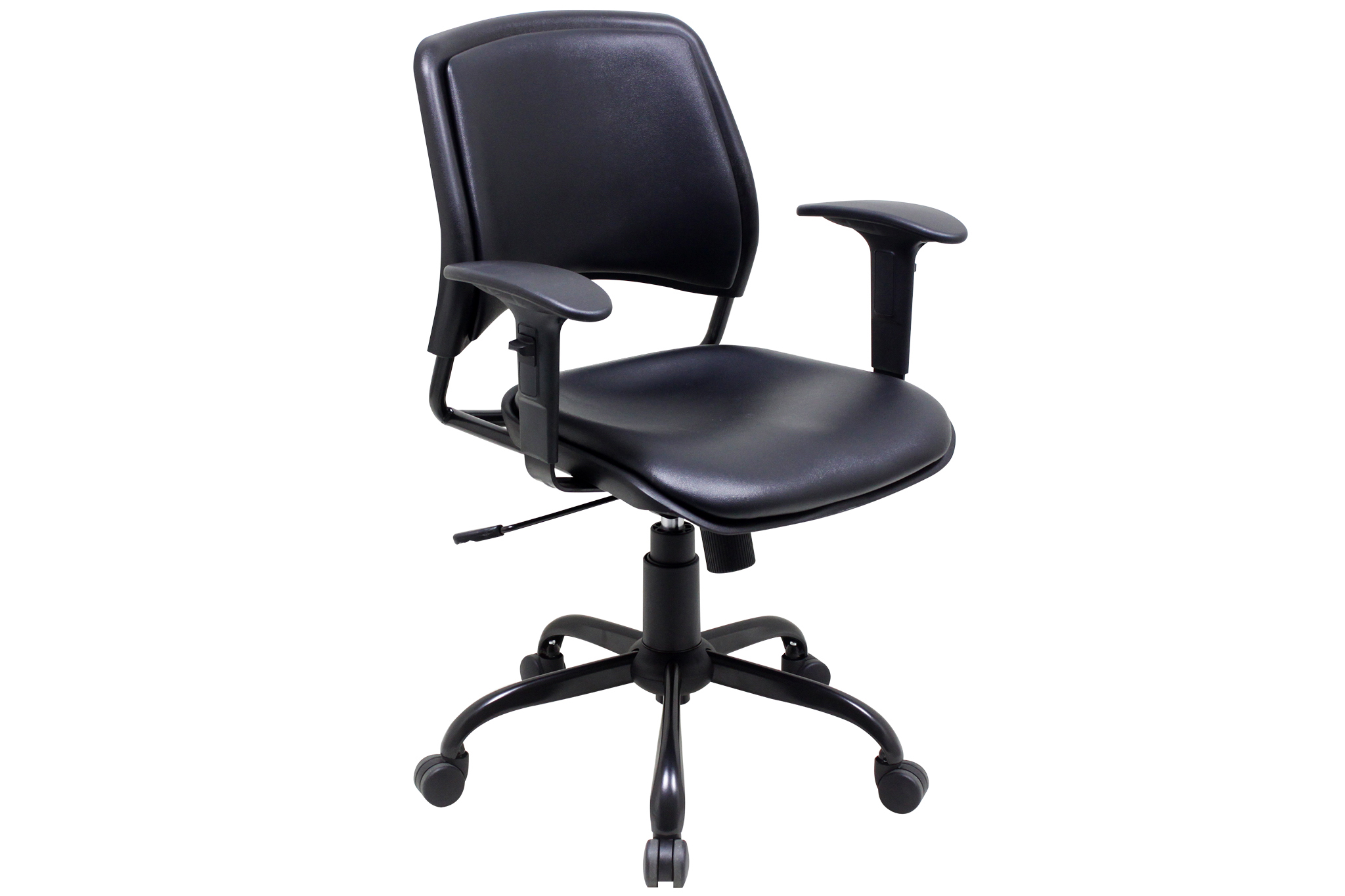 [Computer / Task Chair 255TAF](left)
[Computer / Task Chair 398TAV-2](right)

Conclusion
It is very important to choose an office chair that suits you. After all, people spend about 1/3 time at work in a day. If the office chair is not good enough, it will cause not only pains in body but negative influence to your daily activities. What's even worse is your sleeping quality will be affected after work. Now we introduce four key points for choosing office chairs and the four most popular industrial office chairs to help you choose the ideal one. They exactly fit in the industrial style decoration, which is one of the most popular styles now. The biggest advantage that Kanewell owns is we have versatility and ability to manufacture various chairs meeting market trend. If you have any requests, please don't hesitate to contact us!