How to choose an office chair manufacturer ? Purchaser must read
September 03,2021
To have a good working environment, the most important thing is to have an office chair that is comfortable and easy to sit on. A good office chair can improve the discomfort caused by prolonged sitting, reducing physical pressure and improving work efficiency. Kanewell has devoted to OA industry for over 30 years, which specializes in manufacturing various high-quality office chairs. Today, let us introduce several common office chair types and what are the key points to choose an office chair manufacturer. This would help you accurately find a trustable vendor.

Common types of office chairs
Executive Office Chair
Office chairs can be categorized into different types according to materials and shapes. For example, executive mesh chair uses elastic & flexible net fabric as seat & back cushion, which is very breathable ; executive leather chair uses metal material as its frame and base and comes with buffalo genuine leather, which provides texture and fits in industrial style office ; swivel task chair comes with simple design and easy functions, which is economic and applicable to normal workers. When you're choosing a proper office chair from an office chair manufacturer, we suggest 4 key points for you: 1. Backrest with good support 2. Seat cushion design (outlook & foam type) needs to fit your figure 3. Adjustable seat posture and height 4. Pass security certification.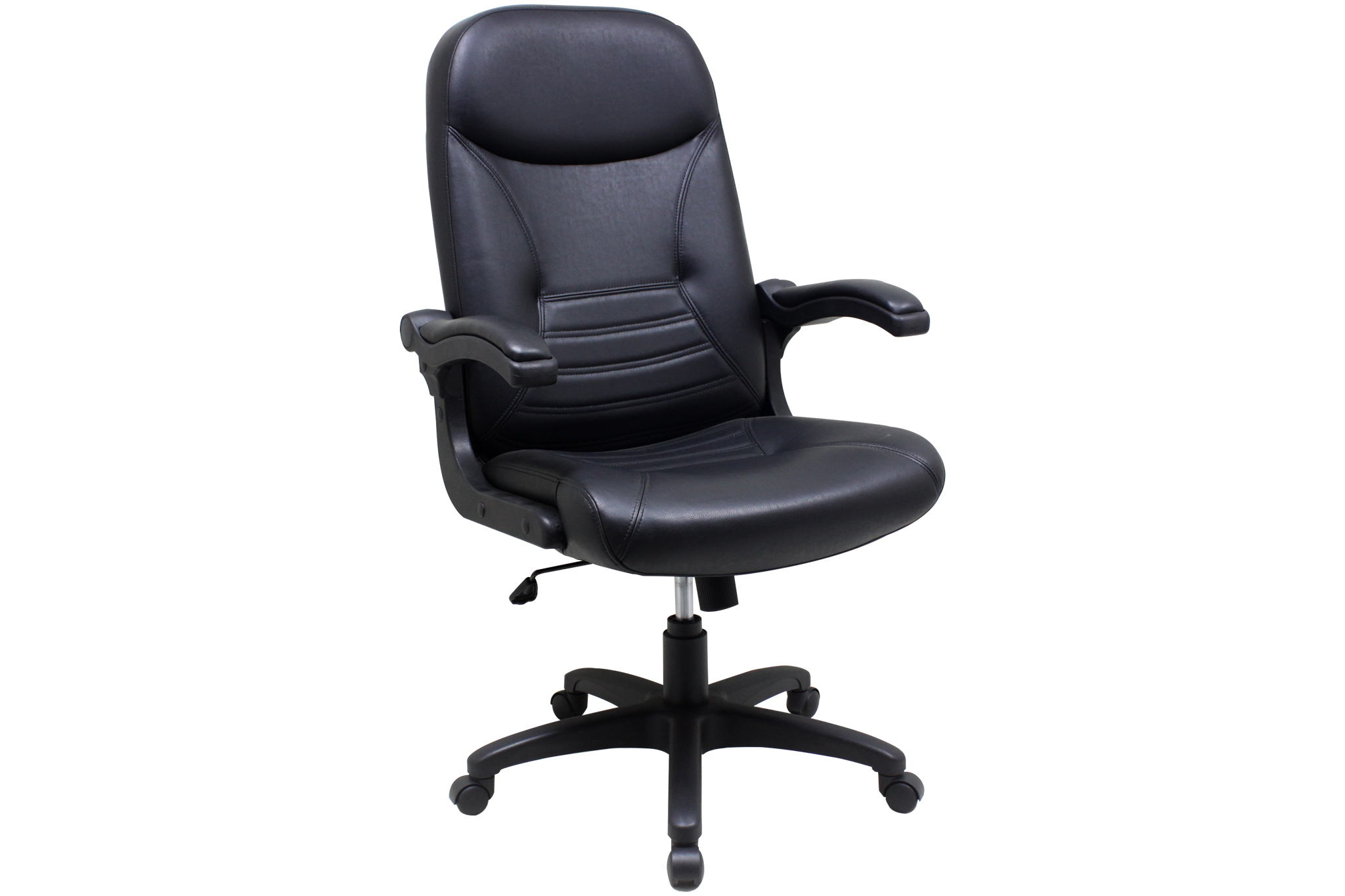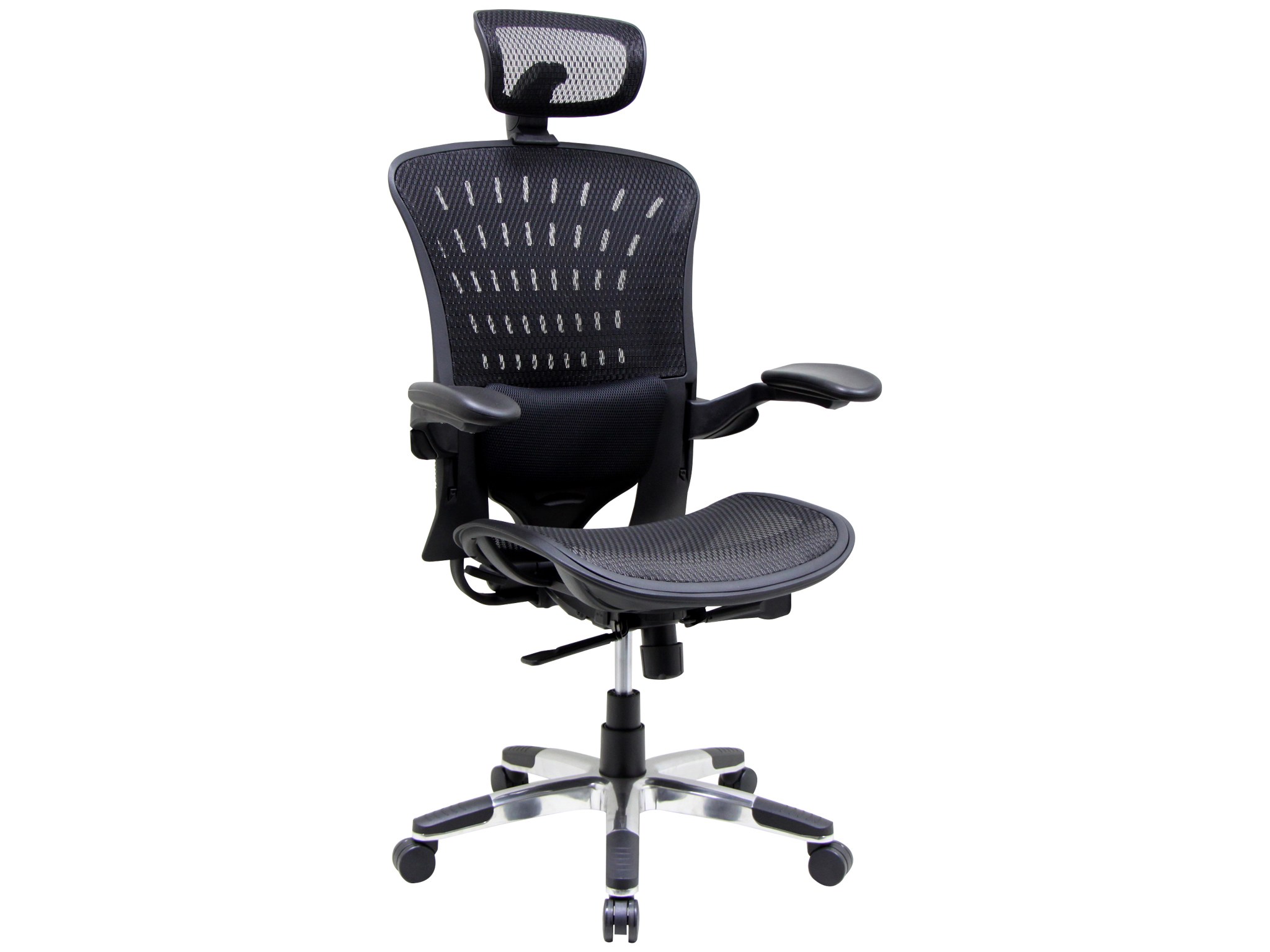 【Extension Reading】Recommended industrial office chair
[Executive Genuine Leather 030HAL] (left)
[Executive Mesh 172HAM] (right)

Big & Tall Office Chair
Big & tall chair was designed by office chair manufacturer who specially aimed at big size workers or executive managers up to 400 LBS capacity for 24/7. As big sized people need more protection, we adopt molded foam on seat and back cushion to provide comprehensive support for back, waist and buttock. Besides, big & tall chairs are often adopted with multifunctional seat mechanism, which gives big sized users more flexible and adjustable space ( forward/backward tilt, lock, pneumatic seat height and back angle/height adjustment, seat slider for seat depth).


Saddle Stool
Saddle stool can also be seen as office chairs now. The inspiration of design comes from imitating the saddle, which places on the back of horse initially. To date, we apply it to OA field.Saddle stool has many advantages. Its outlook is similar to saddle and more ergonomic than traditional office chairs. It not only adjusts seat width, posture and height but provides mobility to workers needing to sit and move frequently. And the most importantly, it helps us sit in an upright vertical position and the pelvis can be in its neutral upright position and have the spine support the upper body. In addition, we also have backrest saddle stool. Its backrest comes with adjustable back angle & floating function on the back shell ( floating angle around 17°~20°), providing the most reliable support for back. These features will prevent and rehabilitate back problems simultaneously.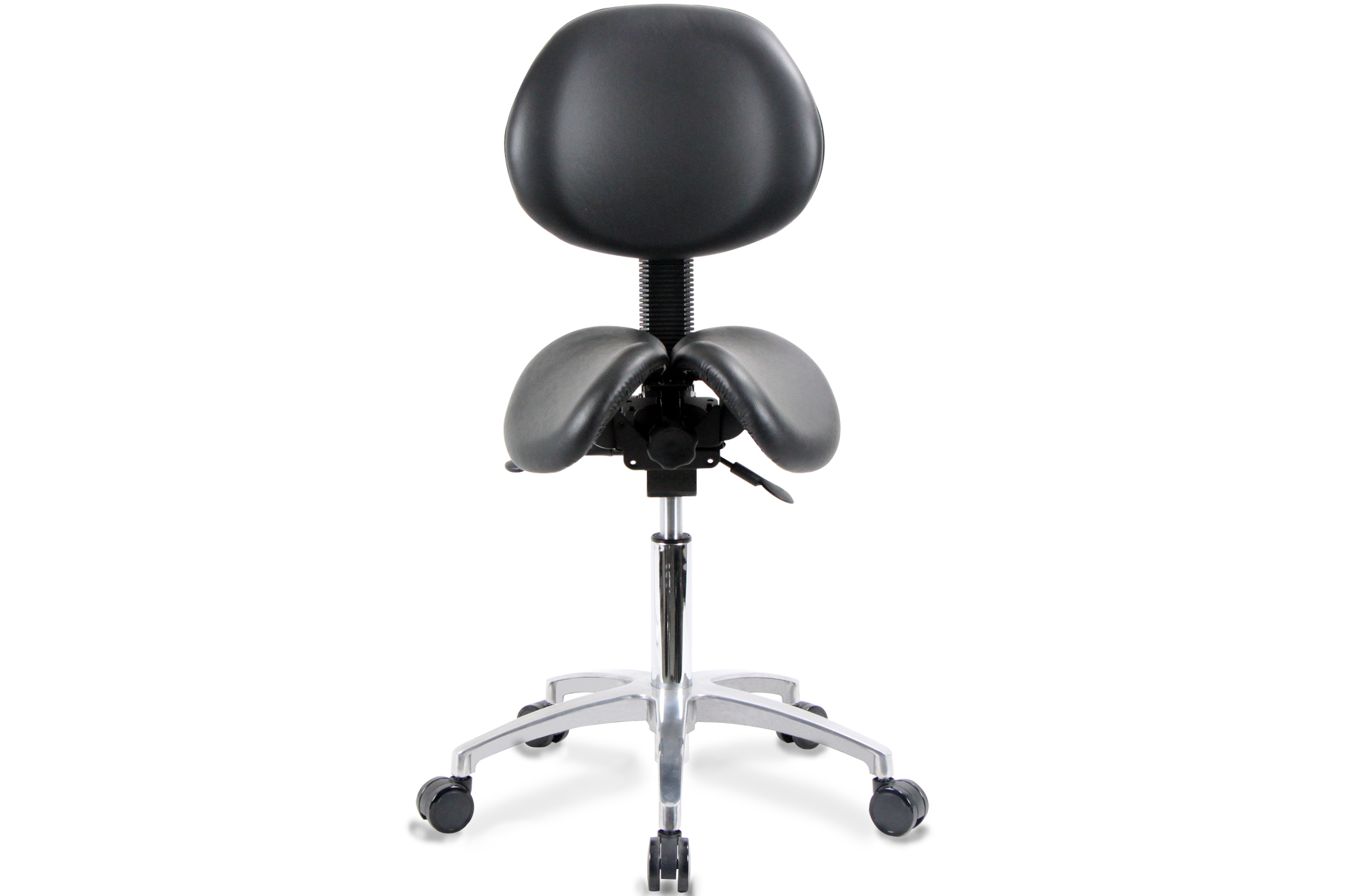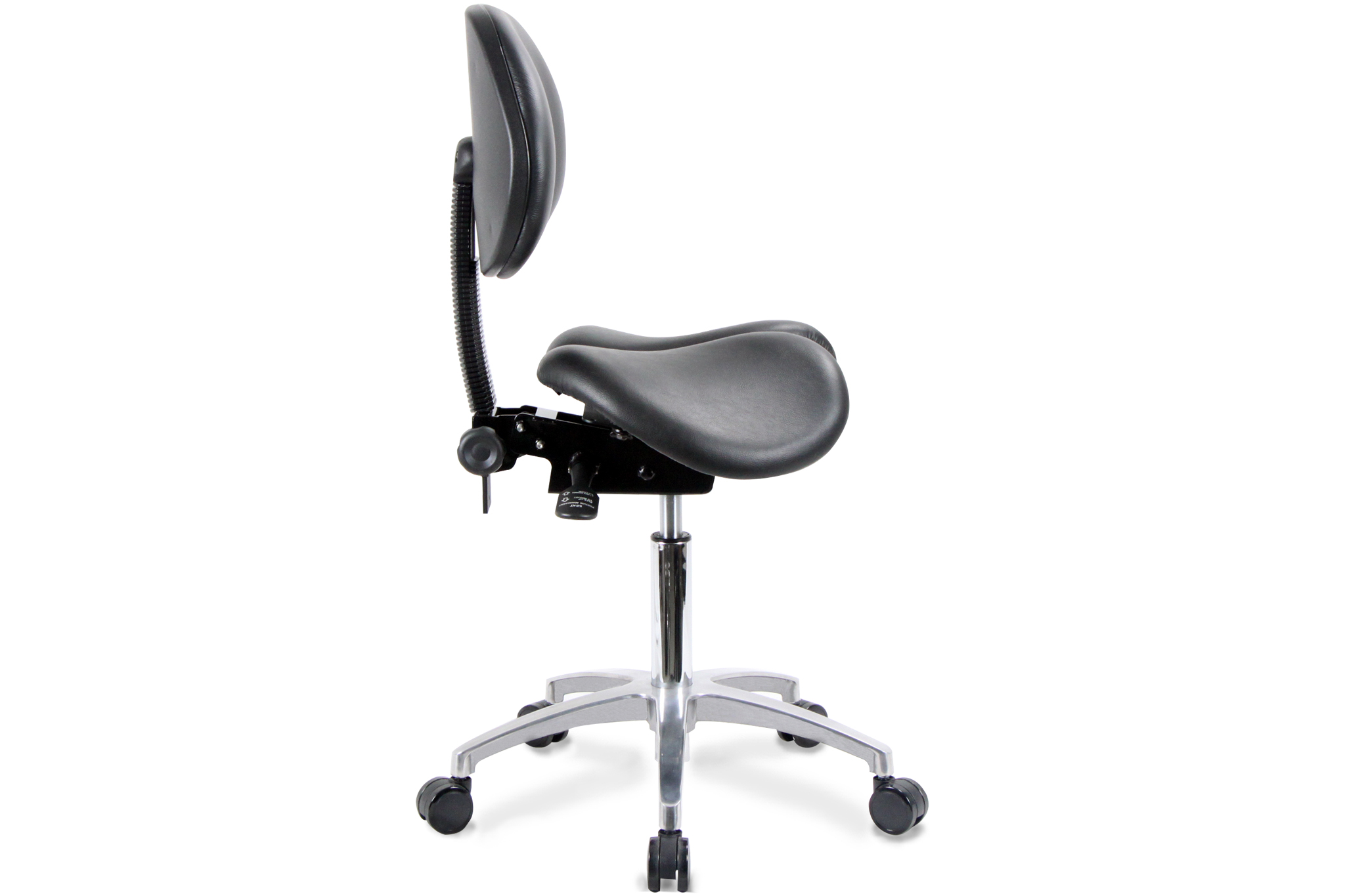 【Extension Reading】What is Saddle Stool ? The new choice for ergonomics
[Patent Backrest Twin Saddle Stool 901SBL-3F-AB]


7 key points to choose an office chair manufacturer
1. Pass ISO 9001 certificate
ISO 9001 is the quality management system issued by International Organization for Standardization.Based on the principle of customer-oriented, involvement of people, process method and continuous improvement, most vendors which pass ISO 9001 certification should have good ability to make qualified products and experience in organization operation and employee management. This will help vendors cope with more known and unknown situations. When selecting office chair manufacturers, we recommend manufacturers that have passed ISO 9001 certification. Because the services and products provided will mainly meet customer needs, and customers can also ensure the chairs they bought have relatively good quality.

2. Pass BIFMA test
BIFMA test is the certification provided by the American Office Furniture Manufacturers Association for office furniture imported to the United States. Among them, nearly 20 items need to be tested to pass the BIFMA office chair certification, including the strength of the back of the chair, the strength of the five claws, and the free fall impact of the sandbag, rotation, etc. Due to its strictness, this is regarded as worldwide standard. We recommend that you choose a BIFMA-certified office chair manufacturer, so there is no need to worry about quality. Kanewell's products are all BIFMA-certified and trustable.

3. Is the vendor a manufacturer ?
Compared with a trader or a distributor, the advantage of choosing an office chair manufacturer with export ability is that you can directly confirm the specification of the office chair. If there is a demand for customized office chairs, you can also directly contact the office chair manufacturer to shorten communication time. The most important thing is that manufacturers can relatively offer a lower price, quick and stable lead time.

4. Is the after-sales service perfect ?
Good after-sales services including warranty, assembly instruction, parts damage and replenishment can ensure customers' rights. Besides, the efficiency how the vendor cope with the problems & emergency situations is the key. Kanewell provides products with 3~5 years warranty and operation suggestions. If there're any issues like parts missing or unexpected damage, we will internally check and send replacements immediately to meet customers' urgent needs. Kanewell is flexible and thorough in after-sales services.

5. Is the price competitive ?
The price range for office chairs is wide. The price range of office chairs adopted with similar materials and styles could be up to US$100.00 on different e-commerce platform. In view of this, we suggest you choose a office chair manufacturer which has ability to export instead of trader. Because the manufacturer like Kanewell has ability to handle entire process for product design, materials procurement, production and assembly, shipment. We can control material and production cost in time, which can relatively provide products with high price-performance ratio on the market.

6. MOQ limitation
The MOQ requirements for normal office chair manufacturers are a lot. They almost request to fill a container (20' , 40') with only single item. However, Kanewell considers that different customers have their own needs, so MOQ requirements are more flexible. We can accept different models are filled with a container, helping customers lower inventory pressure relatively.

7. Is the lead time quick ?
Many office chair manufacturers or traders require a longer lead time when mass production. This is probably because the company's products including design, materials supply, production & assembly and shipment needs to be coordinated by other upstream suppliers back and forth. However, Kanewell can control all these factors and provide lead time in 4~5 weeks, which is pretty quicker.


Conclusion
There're a lot of choices to choose an office chair vendor. If you're unsure how to choose, this article may help you find a good office chair manufacturer. Kanewell is an experienced manufacturer in Taiwan for over 30 years and our products all pass ISO9001 & BIFMA certification. We offer a variety of chairs for customers. If you are choosing office chairs suitable for your own business, please don't hesitate to contact us !