How to Bulk Buy Chairs? What to Consider
October 26,2023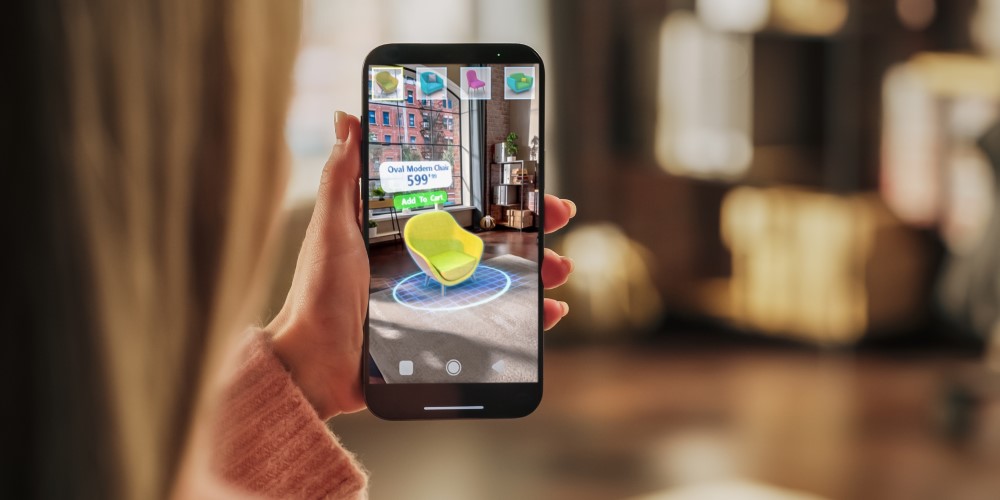 How to Start Bulk Buying Chairs? Many procurement professionals are confused when it comes to bulk buying chairs. Should they consider "usage habits" or "budget" when planning? Here, we summarize the experience of our past cooperating manufacturers to help you clarify how to balance budget and comfort more quickly.
Why Bulk Buy Chairs? 3 Benefits of Bulk-Buy
Before we start, we need to clarify why we need to bulk buy chairs. Most companies choose to bulk buy chairs because they want their employees to sit more comfortably, improve the design of their work environment, and control operating costs. Here are some detailed explanations to help you get these benefits faster:
Benefit 1: Improve employee comfort in a long sitting environment
When people work in a long sitting environment, they need to constantly adjust their working posture to maintain focus. If the chair itself is not functional enough and can only be fixed in a single posture, it will be difficult to stretch in a long sitting situation, making people feel particularly uncomfortable. Nowadays, more and more companies are specially purchasing ergonomic office chairs. They allow people to adjust comfortable postures at will, extend the use space, and make it more convenient for users to stretch their muscles, making people sit for a long time without fatigue. From a long-term perspective, more comfortable chairs can also reduce occupational injuries caused by body stiffness in employees.
【Extension Reading】What are the benefits of an ergonomic office chair?
Benefit 2: Appropriately renovate
According to the view of business consultant Siimon Reynolds, the author of TIME, companies should appropriately renovate the environment from time to time to create a sense of freshness. This can help colleagues think more clearly and indirectly cultivate a more disciplined work attitude. The scope of renovation can be extended from individuals to companies. From the company's point of view, the most efficient large-scale change is to replace office chairs. If you want to properly stimulate the potential of your colleagues, then start planning to bulk buy comfortable and refreshing chairs!
【Extension Reading】Mesh chair is one of the best choices in the office
Benefit 3: Better control costs/budget
We all know that from a procurement perspective, buying one thing is more expensive, but buying a lot can let manufacturers reduce production costs and create lower prices. Of course, this logic is also suitable for bulk buying chairs. When you are planning a chair procurement list, it is recommended to purchase more than 10 chairs at a time to make it easier to negotiate a lower wholesale price with the manufacturer. In addition, when the number of chairs you bulk buy is large enough, you can also use the "purchase of equipment" to offset the operating tax!
【Extension Reading】How to choose an office chair manufacturer? Purchaser must read!
What to Consider When Bulk Buying Chairs? 3 Q&As to Help You Quickly Understand:
For bulk buying chairs, we have summarized 3 major points that you must pay special attention to! Below we will use Q&A format to help you understand.
Q1: How to know the quality of a chair?
Many people often bulk buy chairs online, but they often find out the quality of the chairs only when they arrive or sit on them. To avoid this situation, we recommend that you consult with the manufacturer before bulk buy to see if they can provide a set of samples for you to try out. This will help you understand which type of chair is more suitable for your usage. You can also go to the manufacturer's trial site to experience the comfort and stretchability of each chair. This will effectively avoid sitting on an unsuitable chair.
Q2: Are online merchants reliable?
There are many advertisements for chairs online, and some of them are really eye-catching. But are these chair manufacturers reliable? Will the advertisement be different from the actual product? At this time, we recommend that you find information about the manufacturer. You can find the manufacturer's information in the Economic Affairs Department's business registration, and pay attention to the business hours. After all, only time can prove that the quality can withstand the test. In addition, if you want to bulk buy chairs, you can also check which manufacturers have participated in domestic and international office furniture exhibitions recently. Basically, manufacturers that participate in exhibitions have a certain quality certification. Companies can compare and select the most suitable chairs for office environments from the exhibition.
Q3: Will the supply be unstable?
Some companies pay special attention to the "actual arrival date" because of different reimbursement mechanisms. We recommend that you confirm the production time after placing an order, and confirm the progress 2-3 working days before production, so that you can grasp the process at each stage.
How to Bulk Order Chairs? 4 Steps to Get You Started!
Step 1: Understand Your Needs
Before you start bulk buying chairs, we recommend that you conduct a survey within your company to understand your employees' expectations for improvements to the chairs. You can also plan according to the usage habits of each department, so that every partner can have a comfortable work chair.
【Extension Reading】Mesh chair is one of the best choices in the office
Step 2: Consult Prices and Get Quotes from Vendors
After understanding your needs, you can start discussing the details of bulk buying chairs with vendors. In addition to communicating your needs and understanding the products, you should also pay attention to the wholesale price and the quantity of the purchase. This will help you successfully purchase comfortable and reasonably priced chairs.
Step 3: Confirm Order Details
Next, you need to focus on the order details with the vendor, such as product specifications, quantity purchased, and wholesale price. These are all important details that should not be overlooked. Of course, you also need to double-check the delivery address and time to ensure that you receive the chairs within the expected time frame. This will make the subsequent replacement of chairs easier.
Step 4: Production and Delivery
The final step is to wait for the vendor to complete the production of the chairs and deliver them to the designated location. You can confirm the progress with the vendor 2-3 working days before production, and inform internal personnel to prepare for the replacement in advance. You must also carefully check the chairs on the day of delivery to avoid any subsequent consumer disputes.
Conclusion
We hope that after reading this article, you will have a basic understanding of bulk buying chairs. The most important thing before purchasing is to confirm your partners' needs for chairs, the bulk price, and the vendor's quality. It is very important to choose a vendor with a long history and a wide variety of products. We recommend Kanewell, a Taiwanese company that has been manufacturing various office chairs since 1988. With years of experience and innovation, we are dedicated to designing more comfortable chairs for users. Our products are available worldwide. If you have any needs for bulk buying chairs, please click here to contact us.